Fake News: WH Social Media Director Dan Scavino Deletes Inaccurate Hurricane Irma Tweet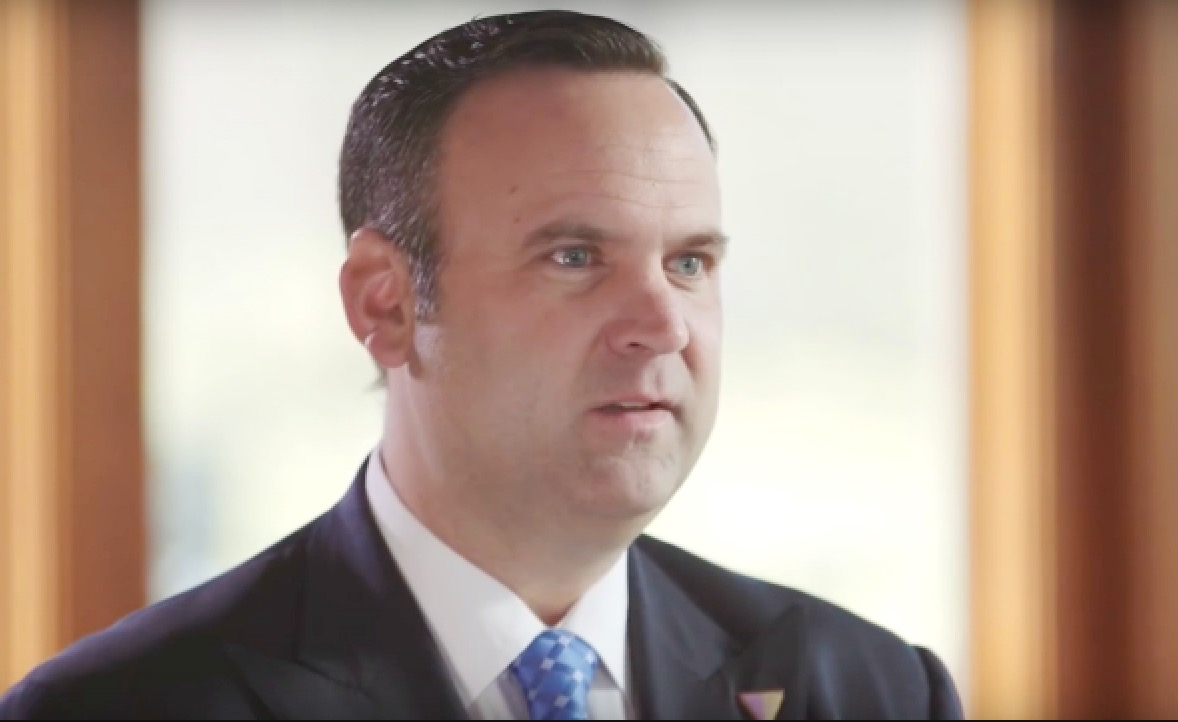 White House social media director Dan Scavino tweeted, then deleted an online video after claiming it showed how badly Hurricane Irma hit Miami International Airport.
As the storm continues to batter Florida, Scavino sent out this tweet earlier today, claiming it showed the airport taking on water.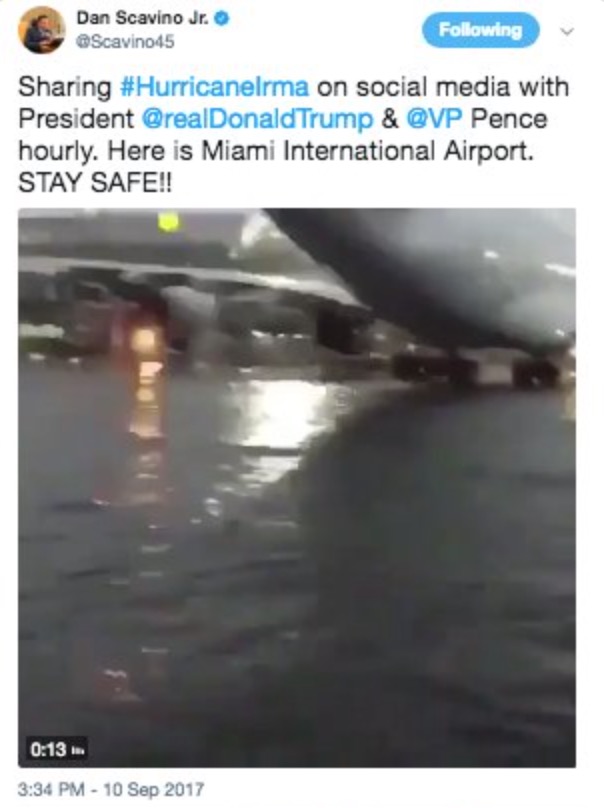 The problem: that wasn't Miami International Airport, and the airport said as much:
This video is not from Miami International Airport.

— Miami Int'l Airport (@iflymia) September 10, 2017
Scavino eventually took down his tweet and acknowledged his error:
Thank you. It was among 100s of videos/pics I am receiving re: Irma from public. In trying to notify all, I shared – have deleted. Be safe!

— Dan Scavino Jr. (@Scavino45) September 10, 2017
However, there's quite a few media figures concerned with Scavino sharing inaccurate information with President Trump in the middle of an ongoing emergency situation.
The president's director of social media tweeting out fake news pic.twitter.com/T5D2HOc7cr

— Joe Perticone (@JoePerticone) September 10, 2017
The Miami Airport is tweeting corrections out to misleading footage, including to the president's social media director pic.twitter.com/blJRoA3dRi

— Gene Park (@GenePark) September 10, 2017
You would hope that the "White House Director of Social Media" would know better about authenticating videos before sharing them with POTUS pic.twitter.com/TTourdnZuO

— Jesse Rodriguez (@JesseRodriguez) September 10, 2017
This tweet from Scavino, which tagged the president and vice president, has since been deleted. pic.twitter.com/MEHy87pM3l

— Evan McMurry (@evanmcmurry) September 10, 2017
The White House is literally tweeting out fake news during a national disaster (and apparently sharing fake videos with the President). pic.twitter.com/LYud9ydbPP

— Matt McDermott (@mattmfm) September 10, 2017
Unbelievable how incompetent these Trump people are. And yet they whine about "fake news" and they are the biggest purveyors of it. https://t.co/5UtNHJzRZC

— Tara Setmayer (@TaraSetmayer) September 10, 2017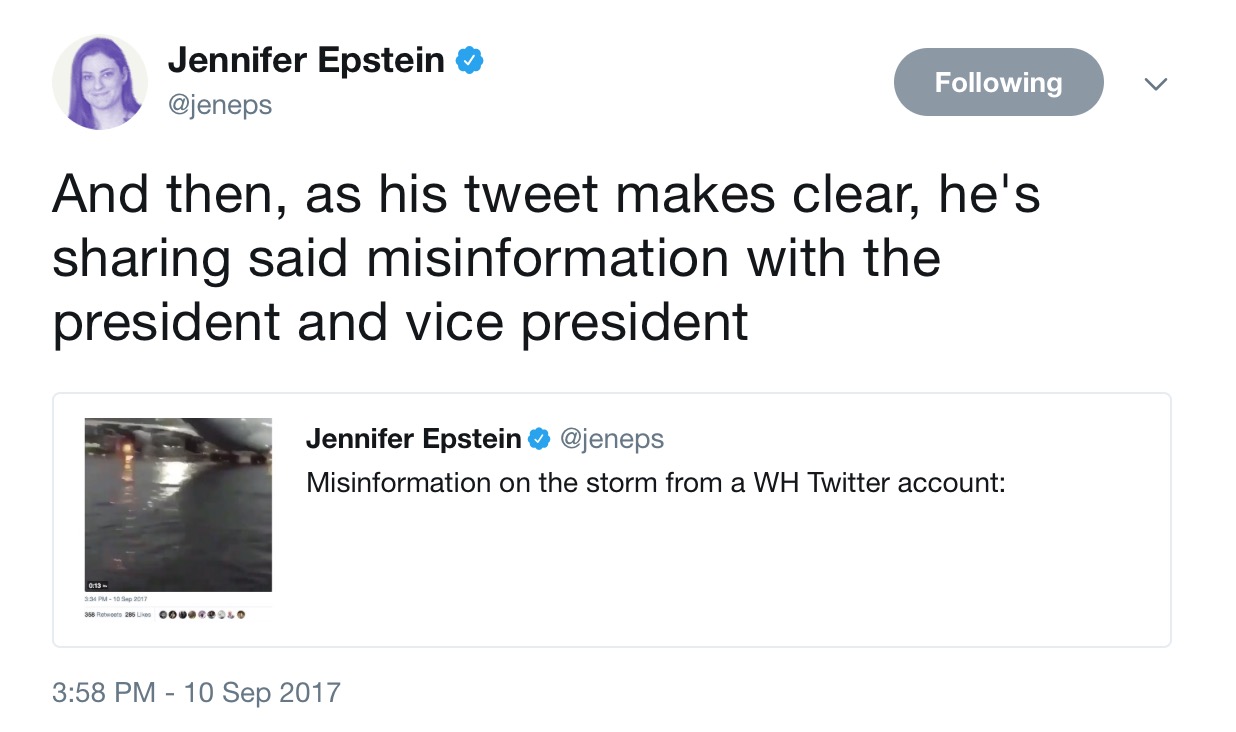 [Image via screengrab]
— —
>> Follow Ken Meyer (@KenMeyer91) on Twitter
Have a tip we should know? tips@mediaite.com