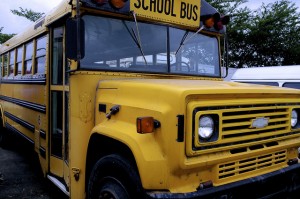 In 1954, the landmark Brown v. Board  of Education  ruling held that "in the field of public education the doctrine of 'separate but equal' has no place." Sixty-two years later (almost to the date) a federal judge ordered the city of Cleveland, Mississippi to consolidate its schools, ending decades of segregation.
"The delay in desegregation has deprived generations of students of the constitutionally guaranteed right of an integrated education. Although no court order can right these wrongs, it is the duty of the District to ensure that not one more student suffers under this burden," U.S. District Judge Debra M. Brown wrote in a 96-page opinion submitted Friday.
To say the town has two sides is no exaggeration; the population of 12,000 is split east and west by the old Illinois railroad tracks. Residents on the east side are black, and attend East Side high school. On the west, white children attend Cleveland high.

Cleveland sits in Bolivar County at the center of the Mississippi Delta, a torpid and poverty-stricken portion of the state that hasn't known widespread prosperity since slaves hauled cotton on plantations.

The fight to integrate Cleveland's schools began in 1965, when a group of black parents sued the school district. They won the case four years later, and black students were allowed to enroll in the all-white Cleveland high. But about 1,000 white locals gathered in the streets to protest, and in the half century since little progress has been made.
Judge Brown has ordered the district to merge the two schools using a plan developed by the Department of Justice, and they must submit a proposal within three weeks outlining how they intend to implement the plan.
[image: Shinichi Sugiyama via Flickr]
Have a tip we should know? tips@mediaite.com