Former GOP Rep. Defends Bundy: 'What Cliven Bundy Said Right There Is Not Racist'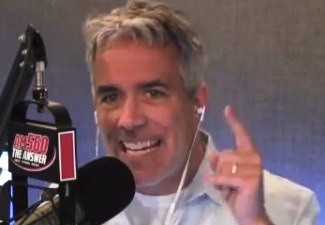 Cliven Bundy has found himself with an extreme drop in support today, but former Republican congressman Joe Walsh mounted a strong defense of Bundy on his radio show today, saying Bundy is not racist simply for just "asking a question" about the current state of black America. Walsh called out Democrats for perpetuating the real racism in America and "gutless, cowardly Republican politicians" for backing as far away as they could from Bundy.
Walsh argued, "What Cliven Bundy said right there is not racist. Cliven Bundy's not a racist for wondering out loud or worrying out loud about the state of black America today." Walsh argued that Bundy didn't invoke slavery to say they would be better off then, he just asked a question. Walsh admitted Bundy is "historically wrong," but as far as he's concerned, "Bundy didn't say that blacks oughta go back and pick cotton" so he's not racist.
But to Walsh, what is racist is "what Democrats and liberals have done to black America today, forcing them to be dependent upon government."
"If you want to cavalierly throw the charge of racism around, point it at Democrats and liberals who have caused this! Cliven Bundy didn't do this to black America!… You know who did this to black America? Democrats, liberals, and black civil rights leaders."
Walsh said he would continue to stand behind Bundy and his fight against the federal government.
Watch the video below, via The Joe Walsh Show:

[photo via screengrab]
— —
Follow Josh Feldman on Twitter: @feldmaniac
Have a tip we should know? tips@mediaite.com
Josh Feldman - Senior Editor