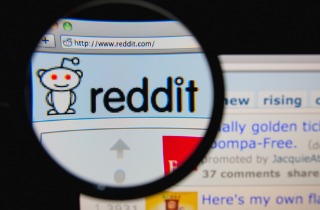 Reddit recently came off of a tough week for business. The site saw an online user revolt after Victoria Taylor, the communications director who handled the site's hugely popular AMA (ask me anything) forum, was fired without any public explanation.
Interim CEO Ellen Pao apologized to users and offered promises to fix the site's management, but eventually resigned on Friday after saying she had a "different view" from the board.
Only a few hours after Pao's departure, former CEO Yishan Wong wrote on a thread called "Whats the Best Long Con You Ever Pulled," suggesting – just as a joke – that the resignation was part of something bigger.
Wong reportedly wrote several posts saying that Reddit's leadership crisis was part of a conspiracy by founders Steve Huffman and Alexis Ohanian to reclaim the site's autonomy from Conde Nast, and restore the site's old leadership. Wong wrote that it was Ohanian who had a different idea from Pao, and decided to fire her while she was experiencing the fallout from Taylor.
"When the hate-train started up against Pao, Alexis should have been out front and center saying very clearly 'Ellen Pao did not make this decision, I did,'" wrote Wong. "Instead, he just sat back and let her take the heat. That's a stunning lack of leadership and an incredibly s***ty thing to do."
Wong ended his post by saying he was "just kidding," but his comments come at an odd time considering his 2014 termination from a community conflict, his friendship with Pao, and the current status of Huffman and Ohanian.
You can read Wong's entire post here
[h/t Business Insider]
[Image via screengrab]
— —
>> Follow Ken Meyer (@KenMeyer91) on Twitter
Have a tip we should know? tips@mediaite.com