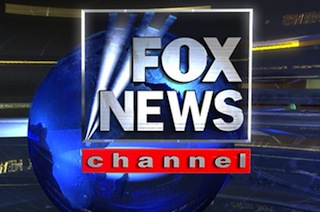 So, when we asked readers how long it would take for Fox News to find the mole that Gawker had in their midst, did anyone put money down on "24 hours"? If so, it would appear that you just won the jackpot. A Fox News spokesperson revealed to Mediaite that they have already discovered the mole's identity.
Here is the brief statement from the spokesperson:
"We found the person and we're exploring legal options at this time."
More on this story as it develops.
UPDATE: Shortly after we published the statement from Fox News, Gawker posted a statement of their own, purportedly from the still-free mole.
"If Fox has smoked me out, it's news to me. I'm still here. Back to work."
We have contacted Fox News and are awaiting a response.
We told you this whole thing would be fun to watch.
SECOND UPDATE: Fox News got back to us and reiterated their previous statement. It's important to note that their first statement did not say that they had confronted or fired the person yet. The spokesperson went on to give another, equally brief statement.
"We know who it is."
Well, that is certainly to the point.
THIRD UPDATE: Gawker's Fox News Mole Reveals Himself As Associate Producer, Suspended With Pay
FOURTH UPDATE:
A Fox News spokesperson updates Mediaite with these new developments:
Joe Muto is fired effective April 12. Once the network determined that Mr. Muto was the main culprit in less than 24 hours, he was suspended late today while we pursued concurrent avenues. We are continuing to explore legal recourse against Mr. Muto and possibly others.
Have a tip we should know? tips@mediaite.com