Free Press Advocacy Group Says 'Nothing Justifies' Having Russian Journalist Fake Own Death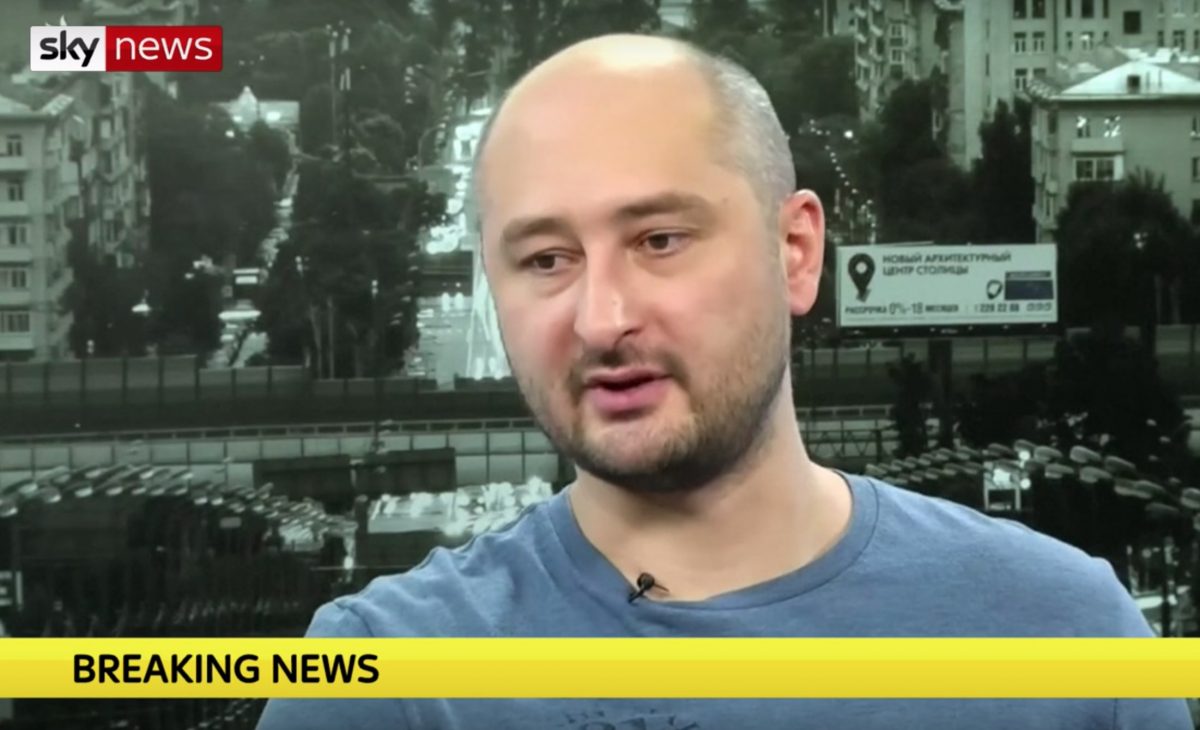 Reporters Without Borders, a free press advocacy group, condemned the faking of Russian journalist Arkady Babchenko's death in an attempt to gather information on the Kremlin's alleged attempts on his life, as the nonprofit said "there can be no grounds for faking a journalist's death."
"Reporters Without Borders (RSF) condemns the distressing simulation of Russian exile journalist Arkady Babchenko's murder," Reporters Without Borders said today in a press release.
The group's secretary-general Christophe Deloire rebuked the actions as well, saying,"This journalist's reappearance is a great relief but it was distressing and regrettable that the Security Service of Ukraine played with the truth."
"Was such a scheme really necessary?" Questioned Deloire. "There can be no grounds for faking a journalist's death."
Babchenko, who was believed to have been killed in his Kiev, Ukraine apartment this week, held a press conference today as his way of letting everyone know that he is actually alive — including his own wife, who had no idea his death was fake.
"I am sorry, but there were no options here," Babchenko said at the presser. "I'm sorry for making [his wife] live through this. I've buried my own friends and colleagues many times myself."
In an elaborate scheme, Babchenko, a Russian exile, worked with Security Service of Ukraine in an attempt to see if Kremlin agents were looking to assassinate him — a very real for Russian journalists whose reporting undermines the government that has killed reporters in the past. According to the journalist, he was tipped off a month ago by a source who said Russia's Federal Security Service was plotting an assassination attempt.
[image via screengrab]
Follow the author on Twitter (@calebecarma).
Have a tip we should know? tips@mediaite.com