From Confirmation to Cancellation, CNN Irresponsible With Botched Rubio 'Exclusive'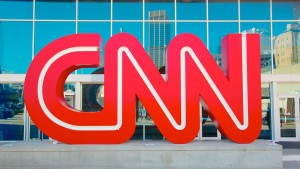 CNN is at war with another Republican candidate. First it was Ted Cruz immediately following the Iowa Caucus after some incomplete on-air reporting regarding the state of Ben Carson's campaign. And on the eve of voting in four states, it's the Rubio campaign that is up in arms over another CNN report that can be deemed not only incomplete, but grossly irresponsible.
Here's a quick review for those not familiar with what's happened late Monday afternoon in easy-to-absorb bullet points and context/commentary:
– CNN's Jamie Gangel and Tal Kopen report that a "very knowledgeable" source inside the Rubio camp told them about doubt within the campaign over whether the Florida Senator should stay in the race.
Context: Rubio has only won one state (Minnesota) and Puerto Rico, and badly trails Donald Trump and Ted Cruz on the delegate front heading into next week's make-or-break Florida primary (Rubio's home state) where he trails Trump. But just as John Kasich isn't going anywhere until the Ohio primary in his home state next week, one would think Rubio wouldn't just suddenly drop out before he defend his own turf as well.
– The CNN report was given a "BREAKING NEWS" banner on CNN that read: "Some Advisers Telling Rubio To Drop Out Before Florida"
Advice: File that "advisers" part away for later in this column.
– Alex Conant (Rubio's press secretary) heard the report from his Washington, D.C. office and raced over to CNN's DC Bureau to refute the report on Wolf Blitzer's program that evening.
Context and commentary: Conant knew just Tweeting out a denial wouldn't be nearly as effective as going on CNN air, so he essentially booked himself on the network reporting it to refute the story. Now there's something you don't see every day…
– During his interview with Blitzer, Conant called the report "utter fiction" and demanded to know why Gangel didn't contact him for comment before going to air with the story. Conant practically begs CNN on its air to stop repeating Gangel's report, asking four times for Wolf/the network not to do so.
Context and comment: Reporters always check with campaigns first to allow it to deny or confirm, particularly on a story as big as this around a candidate more than a few felt could win the nomination after a strong showing in Iowa… nearly beating Trump and over-performing over poll expectations going in. Gangel's report — true or not — is obviously damaging to the Rubio campaign at exactly the wrong time. Much of last night and this morning, the Rubio camp has been on the defensive with the candidate's status now the focus of speculation… a place no trailing campaign wants to be in.
RELATED: Rubio Campaign Slams Ted Cruz For Spreading 'False Rumors' He Might Drop Out
Of course, one could dismiss this under the Rubio-has-no-shot-in-state-X-Y-Z-anyway so what difference does it make? argument. But it still doesn't excuse Gangel or Kopen (particularly Gangel, who has been in the business with over 30 years experience at NBC News before coming out of retirement to join CNN last year) for not contacting the campaign to confirm a story based on one unnamed source whose level in the campaign is not known.
But here's the parts that are particularly troubling and/or just plain odd: Gangel could have at least acknowledged afterward, even apologized, for not contacting Conant for comment. It's 101 stuff. For example, I've reached out to Gangel and Kopen for comment on this column to allow them to directly answer questions on the way this was handled. Neither has responded, but an effort was made.
Anyway, here's how Gangel followed up her report after Conant's appearance with Blitzer (emphasis mine):
JAIME GANGEL: Now, for the record, Alex Conant, the communications director for the Rubio campaign came on our air last hour and said he was very upset about this report. He said it is not, true, that there is no dissent inside the campaign. And once again repeated that Rubio was staying in.
BUT, we double checked with our source who confirmed that our story was 100% correct.
So the Rubio campaign may not be happy that this story is out there when they are fighting for their life, they don't want people to know there is dissent in the campaign, but the reality is we were told there has been a serious debate about whether he should drop out before the Florida primary.
Comment: Sorry, the "may not be happy this story is out there" comment is dripping in defiance and is wholly unnecessary. As for "serious debate", it therefore shouldn't have been much of a challenge to find more than one source to go to air with given all that back-and-forth going on internally. A CNN spox released this statement last night: "Regarding tonight's @marcorubio campaign story: CNN had multiple sources on this reporting, and we stand by it 100 percent." So to review, Gangel says one source was involved in her report, a CNN spox says "multiple sources".
– Following his appearance on Blitzer's Situation Room, Conant reports on Twitter that his scheduled spot on Anderson Cooper's 8:00 PM EST program had been abruptly cancelled.
So @CNN just canceled my previously scheduled interview on @andersoncooper tonight

— Alex Conant (@AlexConant) March 8, 2016
Context: Alex Stewart, Ted Cruz's spokesperson and Conant were both originally scheduled to appear and were cancelled on, as Cooper's program appeared to go in a different direction altogether. Comment: Given how hot the Rubio story was, keeping both spokespeople on from the Cruz and Rubio camps would have made for exceptional TV, and would have avoided the optic that the network was trying to suppress Conant's POV regarding the CNN report.
Media has played a huge role in this Reality TV show of a campaign season.
There's been the good, the bad and the ugly.
Chalk up the way Jamie Gangel, Tal Kopen and CNN handled this story under the last two…
>>Follow Joe Concha on Twitter @JoeConchaTV
This is an opinion piece. The views expressed in this article are those of just the author.