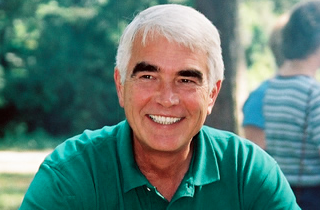 Georgia Sheriff Butch Conway is fed up with the #BlackLivesMatter movement and sent a blistering statement to the Atlanta Journal-Constitution calling them "domestic terrorists with an agenda."
Conway says that the recent killings of law enforcement officials angered him because of "fringe groups who started the culture of police hatred have widened the racial divide in our country by alleging that officer involved shootings stem from racism."
He believes the bigger issue here is people not showing proper respect to the authorities and declares, "Their message is that police lives don't matter, which sure sounds like a hate group to me. Anyone willing to kill a cop is capable of killing anyone. No one is safe."
Accusations of racism silence most, Conway says, and he believes it's the duty of every single law enforcement official in the country to keep everyone safe:
It is my hope that every agency head shares this sentiment so that law enforcement officers don't hesitate to protect lives because of a difference in skin color that could result in cries of racism.

My priority has been and always will be keeping our deputies and our citizens safe. I will do everything in my power to stop anyone intent on harming others, regardless of their skin color. All lives, and I repeat, ALL LIVES matter.
The Journal-Constitution also ran a response from #BlackLivesMatter leader Shaun King, calling Conway's statement "one of the most ignorant, uninformed, and inflammatory statements from a man of his stature in law enforcement that I have ever read."
Here's part of what he says:
What Butch wants us all to believe is that police officers across the country call us [racial slurs] in their free time, but love us with their whole heart when they are on the job…

Butch and many of his law enforcement colleagues are falsely promoting this notion that there is a war against police. This is a dangerous lie they are telling – when, in fact, fewer police officers have been killed during the Obama administration than any other two term administration in our lifetime and the deaths of police officers are on pace to be near record lows this year- so much that they are down 46% since Ronald Reagan was president and 87% from their all-time high.
[h/t Raw Story]
[image via Gwinnett County Sheriff's Office]
— —
Follow Josh Feldman on Twitter: @feldmaniac
Have a tip we should know? [email protected]
Josh Feldman - Senior Editor