Gay Activists Planning Starbucks Appreciation Day To Counter Chick-fil-A Appreciation Day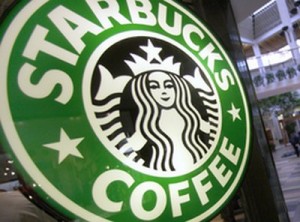 You thought this whole "public support for companies based on their position on gay marriage" thing was over, didn't you? Well, unfortunately for you, gay activists are organizing another event in addition to last week's Chick-fil-A kiss in, an event held in response to Mike Huckabee's "Fried Chicken Freedom (a.k.a. Chick-fil-A Appreciation) Day." The event is going to be held tomorrow, and it will be a similar show of appreciation for Starbucks over its company's support of gay marriage.
Technically speaking, the Facebook event is now called National Marriage Equality Day, which is organized for tomorrow, but was called "National Starbucks Appreciation Day" before the Facebook page creator made it clear that Starbucks was not personally involved in the protest and decided to expand the day of support to other companies that support gay marriage.
According to Equally Wed, executives at the coffee chain had privately pushed organizers to include other companies that support same-sex unions — such as Amazon.com and Nike.

"In an effort to heighten awareness for all companies and nonprofits contributing to the fight for marriage equality, we've decided to rename August 7 as National Marriage Equality Day," according a description of the event on Facebook.

The page also lists dozens of other brands in the same camp, including Absolut Vodka, Google, Macy's and Tiffany & Co.
Just one quick point of correction: nobody can truly "appreciate" Starbucks. They can tolerate it if there's no Dunkin Donuts nearby, but otherwise it's off to the land where donuts run free and there aren't hipsters with open laptops all over the place.
h/t LA Times
Have a tip we should know? tips@mediaite.com
Josh Feldman - Senior Editor