Geekosystem Editor (And Troy Native) Reacts To Call For Mayor Janice Daniels' Resignation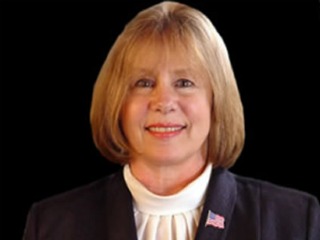 As it turns out, there's a Troy, Michigan native among our flock here at Abrams Media. Geekosystem's Max Eddy hails from the very city whose mayor, Janice Daniels, currently finds herself inspiring a protest demanding her immediate resignation.
Back in June, Daniels updated her Facebook status with a quip about New York's decision to make same-sex marriage legal. "I think I am going to throw away my I Love New York carrying bag," she had written, "now that queers can get married there."
Max has put together an open letter to Daniels, which we would now like to share with you.
RELATED: After Homophobic Facebook Post, Locals Call For Troy Mayor Janice Daniels To Resign
As a blogger, I spend a good deal of time roaming around the internet, looking for things to write about. Today, I was quite surprised to find an article about the town in Michigan where I went to high school, where my brother and sister have been raised, and where my parents still live.
Apparently, Janice Daniels, the mayor of Troy, Michigan, wrote on her Facebook wall on June 25 (before her mayoral run) that:
"I think I am going to throw away my I Love New York carrying bag now that queers can get married there."
My response follows in the form of an open letter. Even having written it, I am still unsure if it really captures exactly what I feel. I am offended and ashamed by what she has said, but I cannot say I am surprised. What's more, I believe that I lack the rhetorical flaire to pull off a really good letter.
But I had to do something.
Dear Ms. Daniels,
My name is Max Eddy, a Troy High alum (2004) and proud Michigan native. Though I left the state in 2008, my roots go deep and I often tell my friends and family about where I am from. My parents still live in Troy and have raised my brother and sister within a stone's throw of the beautiful marshland near Leonard Elementary School.
Imagine my surprise while perusing online newsfeeds today that I should see not only my ancestral state, but also the town where I spent many of my formative years in the headlines. Unfortunately, the reason was that you posted the following message to your Facebook wall on June 25 of this year:
"I think I am going to throw away my I Love New York carrying bag now that queers can get married there."
I was, quite frankly, appalled and ashamed that such hateful, bigoted speech would come from the woman elected as the mayor of Troy. You were elected to represent the interests of an entire city of people — one which, I assure you, contains an ample number of homosexuals. That you would so easily dismiss them as, apparently, unworthy of basic human dignity reveals you to be not only unfit for your job but raises severe questions about your moral character.
Shame on you.
I strongly suspect that anything I say will not change your mind about homosexuality. That no matter how many happy, loving, same-sex parents or honest, hardworking gay members of the Michigan workforce you meet, you will not be able to see beyond your bigotry. So I will not waste my breath or your time, and instead ask that you resign from your position immediately.
If you cannot see people as equals, I cannot imagine how you believe yourself fit to act as a mayor. What's more, you have already brought shame to your office and to yourself. Anything you do from this point forward, no matter how worthy, will be stained with the hatred you carry.
Sincerely,
W. Max Eddy
P.S.
I have lived in New York for over a year now and I assure that this city doesn't need the love of someone like you. Neither does Troy.
Have a tip we should know? tips@mediaite.com