Glenn Beck Pays Off $27,000 Worth of Layaway for Customers at a Texas Walmart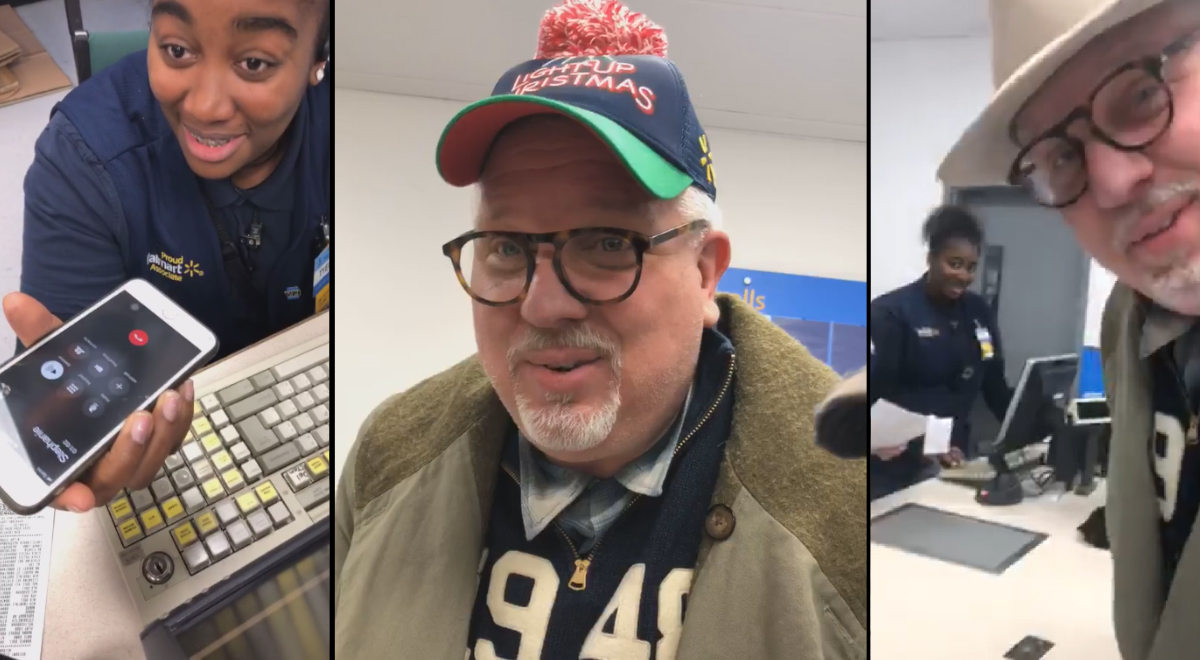 Conservative talker and founder of The Blaze Glenn Beck makes news a lot. He made business and political news last week, and political business news this week. Now, he's making news again — but not for anything political, rather, for a good deed.
On Saturday, Beck walked into a Walmart in North Richland Hills, TX, and paid off $27,000 worth of layaway items for customers.
The conservative media star said he was inspired by the act of kindness in Atlanta by actor, director, and producer Tyler Perry — who paid off layaway items at two Walmart stores with a total bill of over $400,000.
The Dallas Morning News reported that Beck and his family shared videos on Facebook as they went through the process of paying off customer accounts.
In one of the videos, below, a customer is notified over speakerphone that the account has been paid off. "I'm serious, somebody paid it," says the Walmart employee to the crying customer.
Posted by Glenn Beck on Saturday, December 8, 2018
Just as Beck took his cue from Tyler Perry, he encouraged others to be inspired to act, including fellow conservatives Ben Shapiro, Steven Crowder, and Mark Levin, as well as journalist Megyn Kelly and others.
Today is the final day to pay on Christmas layaway at Walmart. For some customers in Atlanta and Dallas, it's a very Merry Christmas indeed.
[Featured image via screengrab]
—
Follow Caleb Howe (@CalebHowe) on Twitter
Have a tip we should know? tips@mediaite.com
Caleb Howe - Contributing Editor