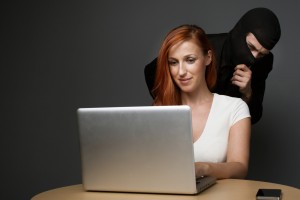 Senator Rand Paul (R-KY) doesn't care for anything even remotely related to surveillance, but his isn't the only GOP voice that's fighting against the USA FREEDOM Act — the bill meant to curb the PATRIOT Act.
On Sunday, Senate Majority Leader Mitch McConnell (R-KY) will try to speed up the debate process for the Senate bill that mirrors a House bill that overwhelmingly passed in April. However, as Paul's statement earlier today states, many want to utterly obliterate the PATRIOT Act.
According to The New York Times, however, Paul isn't a lone voice in the crowd. In fact, much of the opposition stems from Republican infighting (rather than partisan lines):
It is an ideological battle within the Republican Party, pitting the Senate majority leader against the speaker of the House and, in the Senate, newcomers against long-serving members, and defense hawks against a rising tide of younger, more libertarian-minded members often from Western states.
The paper goes on to clarify that, while senior House representatives have been able to convert younger members to their position, senior senators haven't had as much luck. Hence the ongoing divide between the two sides of Congress:
In the search for a compromise, the biggest issue is a fierce dispute between House Republican leaders and Mr. McConnell over whether the National Security Agency can develop the technology that will allow telephone companies to store massive amounts of phone records, search that data when the government presents a warrant and then transmit the search results to the N.S.A.
In summation, the Senate wants to mandate more time, whereas the House doesn't think extra time is required. Of course, despite all this consternation, Paul's is the loudest (and lone) voice of absolute dissent.
[h/t The New York Times]
[Image via Shutterstock.com]
— —
>> Follow Andrew Husband (@AndrewHusband) on Twitter
Have a tip we should know? tips@mediaite.com