GOP Maryland Governor Knocks POTUS and Dem Leaders Over Border Spat: 'President Trump, Let's Be Honest…'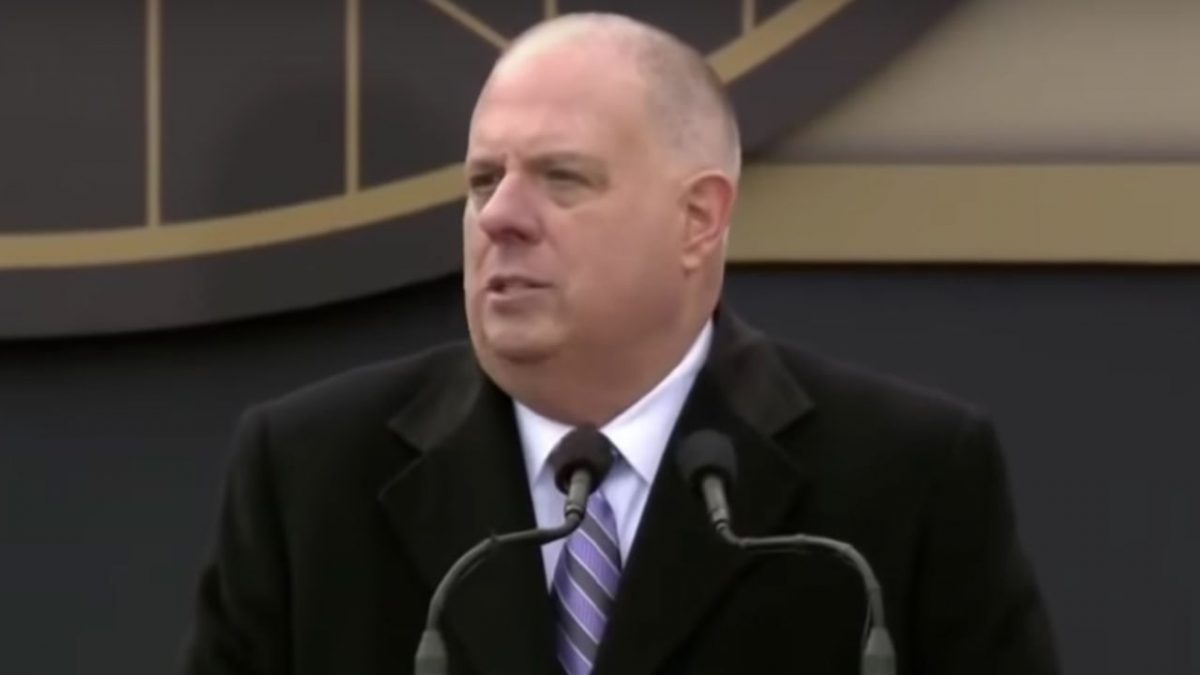 Governor Larry Hogan (R- MD) has an op-ed on border security out today that criticizes Democratic leadership in Congress as well as President Donald Trump.
His message to Speaker Nancy Pelosi and Senate Minority Leader Chuck Schumer in the CNN op-ed is that their outrage about barriers at the border is "disingenuous" and that "our nation cannot have open borders."
Hogan, however, does criticize the president's position and say that claims from the White House about the border are exaggerated:
President Trump: Let's be honest, neither Mexico nor "Chuck and Nancy" are going to pay for the wall from sea to shining sea that you promised during your campaign…

It is not true, as the Trump administration would have us believe, that our border is in an unprecedented state of chaos and crisis. Data from US Customs and Border Protection show that border crossings have been declining for more than a decade.
Hogan writes that both parties are grandstanding to their bases in this fight and both sides "must be willing to give up a little" for a compromise.
There has been speculation in recent weeks about a potential primary challenge to Trump from Hogan in the 2020 race.
[image via screengrab]
Have a tip we should know? tips@mediaite.com
Josh Feldman - Senior Editor