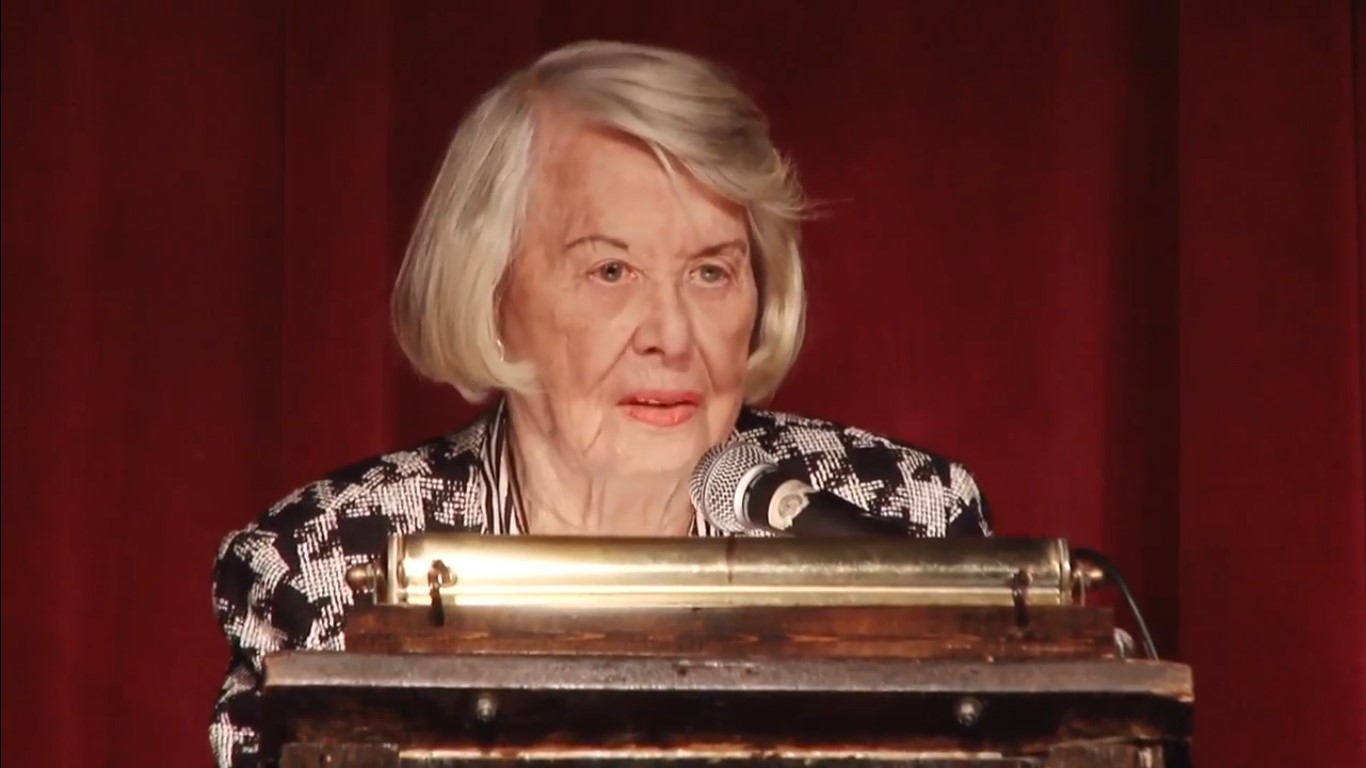 Famed and celebrated gossip writer Liz Smith has reportedly passed away at the age of 94 due to natural causes.
According to the Associated Press, the "Dame of Dish" columnist died in New York tonight. Smith rose to fame by writing about New York and Hollywood celebrities in a new and unique way — which led to the way reporters cover the rich and famous today. Throughout her illustrious career, Smith worked for the New York Daily News, New York Post, HuffPost, CBS Radio, and others. Her New York Times bestselling book "Natural Blonde" was published in 2000, which was one of three books the writer authored.
Smith once described her inspiration for pursuing the celebrity gossip beat by saying, "We make stars into something exquisite, and we want to know what they're doing and thinking because our lives are desperately boring."
The Emmy Award-winning writer's column appeared in over 70 newspapers throughout America at one point, catapulting her to a celebrity status in her own right. Despite her massive impact on gossip reporting, Smith was notably critical of the new age of online celebrity reporting — slamming the TMZs and Gawkers of the world by claiming their journalism was questionable. "I never know whether the stories are true," said Smith.
Aside from her famous work, Smith's legacy includes a number of philantrophic approach, including her effort in raising millions in the name of AIDS research. Additionally, the writer aided in donating $6 million to Literacy Partners — a non-profit focused on raising literacy rates in low-income areas.
[featured image via screengrab/YouTube]
Follow the author on Twitter (@calebecarma).
Have a tip we should know? tips@mediaite.com