Breitbart Mocked After Failed Attempt to Discredit WaPo's Roy Moore Bombshell: 'It's Called Journalism'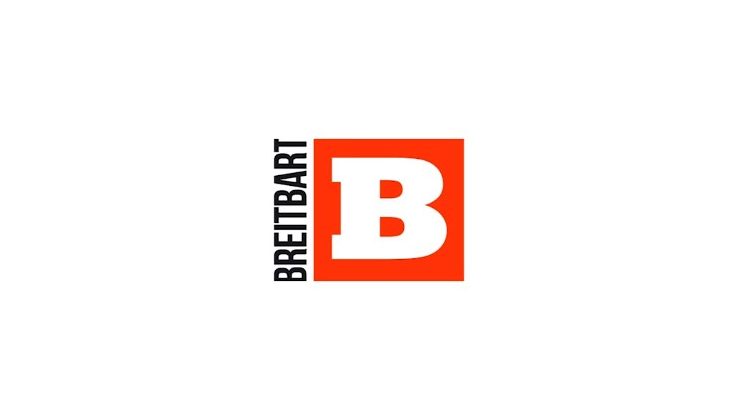 Steve Bannon's attempt to discredit Roy Moore's accusers by sending Breitbart News reporters to Alabama is not going well, as they seemingly do not know how journalism works.
The far-right site published two pieces today attacking the Washington Post's report — in which numerous women came forward to accuse the GOP senate candidate of pursuing sexual relations with teenagers — suggesting the newspaper coerced the accusers to come forward and intentionally left out a "key detail."
However, the Post stated in their piece that the accusers were sought-out by the publication and convinced to go on-the-record, as they were not seeking attention. While this seems to strengthen the paper's reporting, Breitbart writer Aaron Klein somehow viewed this information as a case of possible journalism malpractice.
As for that "key detail," Moore accuser Leigh Corfman claimed she had used a telephone in her room to talk to the candidate as a 14-year-old. During this conversation, Moore is said to have asked her on a date, but the accuser's mother claims Corfman did not have a telephone in her room — which is what Breitbart reported as a noteworthy, left-out detail.
Ultimately, this attempt to discredit the report falls short too, as Corfman made the phone call using a landline with an extension-chord.
So, despite Breitbart's best attempts at smearing the Post, the right-wing site was only able to further confirm the paper's article. This earned them a heap of Twitter-mockery, as it seems the reporters are just now figuring out how reporting works:
Either they don't understand how journalism works or are choosing to be willfully ignorant. https://t.co/uzqm12WoV6

— Josh Dawsey (@jdawsey1) November 12, 2017
Breitbart thinks a reporter convincing a source to go on the record is a major scandal https://t.co/1O8fwN1auT

— Will Sommer (@willsommer) November 12, 2017
So here's what this Breitbart bombshell has revealed. Corfman's motivations = not political. The Washington Post's motivations = journalistic. Thanks, Breitbart! pic.twitter.com/xYI6nNPuOU

— Berny Belvedere (@bernybelvedere) November 13, 2017
Although it was certainly not @AaronKleinShow's intent, his report confirms WaPo's piece that the women did not seek out journo—thus bolstering their credibility. https://t.co/426N9QCIui

— Gabriel Malor (@gabrielmalor) November 13, 2017
It's called journalism. Breitbart might want to try it some time — pic.twitter.com/m8x7gTLHUv

— Karen Tumulty (@ktumulty) November 12, 2017
Right? I can't stop laughing at them. https://t.co/EHS1tf8Tla

— Rick Wilson (@TheRickWilson) November 13, 2017
Those Breitbart doofuses went to Alabama so they could discredit the Washington Post's Roy Moore story but they're literally confirming it pic.twitter.com/7MRydIK3NW

— Haley Byrd (@byrdinator) November 13, 2017
So to sum up…reporters heard something. Reporters then spoke to the people involved in the thing. Reporters then reported those things.

Man, Bezos has revolutionized ANOTHER industry. https://t.co/M5QtGMbw95

— Drew McCoy (@_Drew_McCoy_) November 13, 2017
In addition to this BREITBART SCOOP being—of course—how investigative journalism works, the original WaPo story also states it expressly. pic.twitter.com/xzaqxn3zjg

— southpaw (@nycsouthpaw) November 13, 2017
The world according to Pedobart:

Convincing 14-year-old to undress and touch you when you're a 32-year-old deputy DA: let's reserve judgment

Convincing the former 14-year-old to talk about it years later: THIS IS AN OUTRAGE

— Customary Popehat Behavior (@Popehat) November 13, 2017
The best thing about today may have been seeing those Breitbart dudes learn how journalism works in real time.

— Justin Baragona (@justinbaragona) November 13, 2017
[featured image via screengrab/YouTube]
Follow the author on Twitter (@calebecarma).
Have a tip we should know? tips@mediaite.com