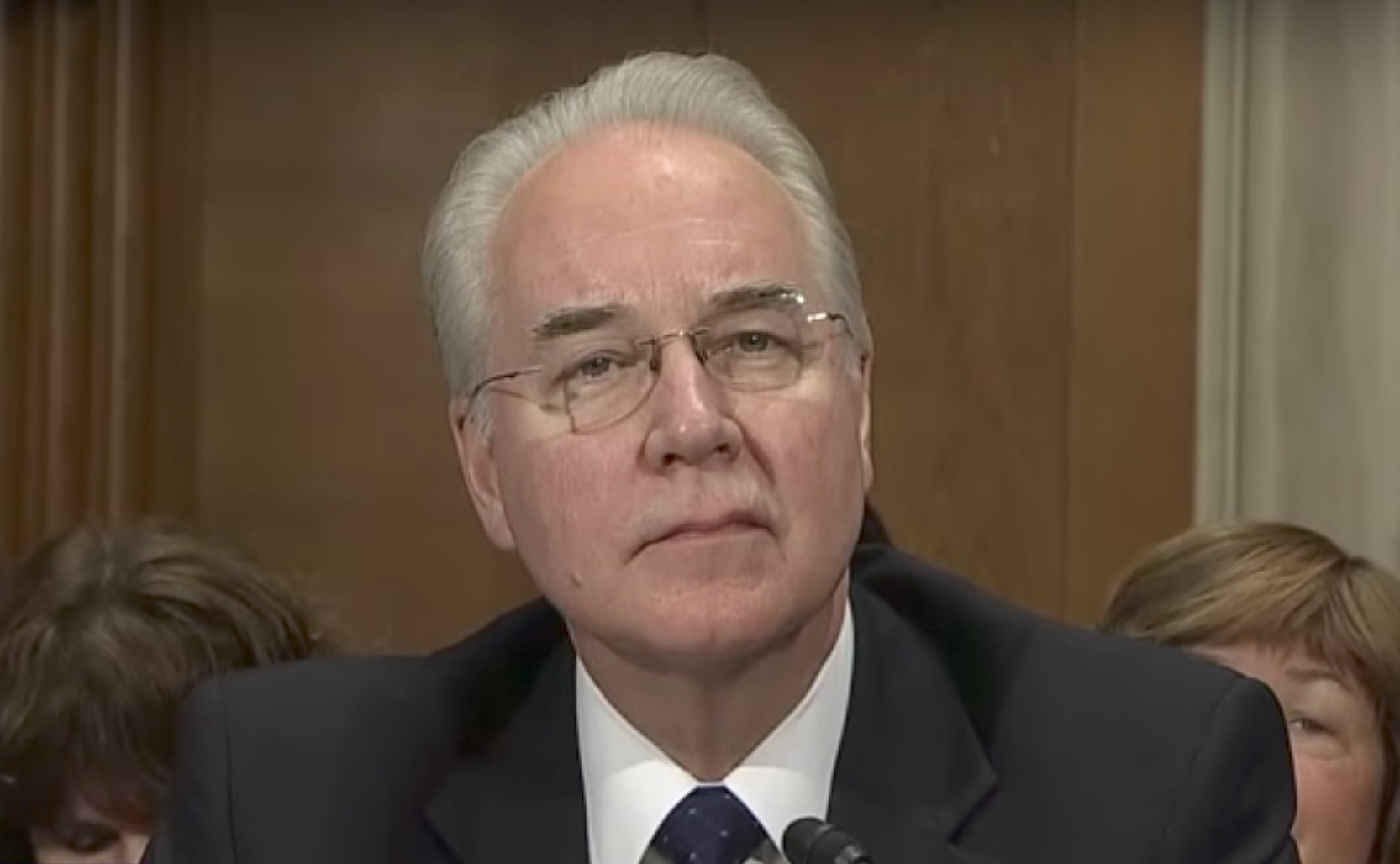 Health and Human Services Secretary Tom Price has been using private jets to fly across America and conduct government business, in a break with his predecessors and at cost of tens of thousands more than commercial travel, according to a new report by Politico.
Just last week Price, who often touts the virtues of fiscal responsibility in health policy, "took private jets on five separate flights for official business."
Politico also notes that Price's lavish jet-spending "breaks with the practices of Obama-era Secretaries Sylvia Mathews Burwell and Kathleen Sebelius, who flew commercially while in the continental United States."
One flight Price chartered last week, from Washington D.C. to Philadelphia, cost roughly $25,000 — while commercial flights at the same time cost a few hundred, and an Amtrak train just $72.
And it appears Price has been suckling on the teat of the taxpayer to fund his private jet fetish for some time:
Current and former staffers, speaking on the condition of anonymity, say Price has been taking private jets to travel domestically for months.

Ethics experts say the use of private charters by government officials, while legal, is highly dubious and in most cases a misuse of taxpayer funding.
Finally, in accordance with the Trump administration law that there is a tweet for everything, here is a 2009 tweet from Price declaring Congress doesn't need to have private jets — linking to a video of him railing against government jet use in favor of fiscal responsibility:
New video on YouTube: Congress doesn't need to have private jets. http://bit.ly/28af0Q

— Tom Price (@RepTomPrice) August 11, 2009
[image via screengrab]
—
Follow Aidan McLaughlin (@aidnmclaughlin) on Twitter
Have a tip we should know? tips@mediaite.com
Aidan McLaughlin - Editor in Chief