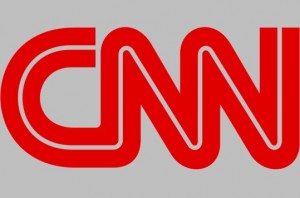 CNN is set to host the final Republican debate before the all-important Super Tuesday contests tonight from the University of Houston. The debate will be moderated by Wolf Blitzer, who will be joined by CNN's Chief Political Correspondent Dana Bash. Joining them will be radio host Hugh Hewitt as well as Maria Celeste Arras from Telemundo, who will be cohosting the event from Texas.
The field of GOP contenders has narrowed to five, and the network released the podium order yesterday afternoon contingent on the number of delegates already awarded. Going from left-to-right on stage, the candidates will appear as follows:
Dr. Ben Carson
Florida Senator Marco Rubio
Donald Trump
Texas Senator Ted Cruz
Ohio Governor John Kasich
The debate is coming just two days after the Nevada Caucus, where real estate mogul Trump won his decisive third state contest in a row. The event at the University of Houston's Moores School of Music Opera House begins at 8:30 p.m. ET.
Anderson Cooper will host a special post-debate edition of 360 immediately following the debate at 11 p.m. ET, featuring exclusive network analysis and breakdown.
The network will broadcast the debate live, and CNN International and CNN en Espanol will carry it as well. Telemundo will also feature a broadcast of the event translated in Spanish. The network will also provide a live stream of the debate on CNN.com's home page and across mobile platforms, available to all users without having to log in.
Check back with Mediaite for coverage of the debate as it's happening live!
Have a tip we should know? tips@mediaite.com