'I Am Not Afraid': Snowden Reacts to Reports that Russia Might 'Gift' Him to Trump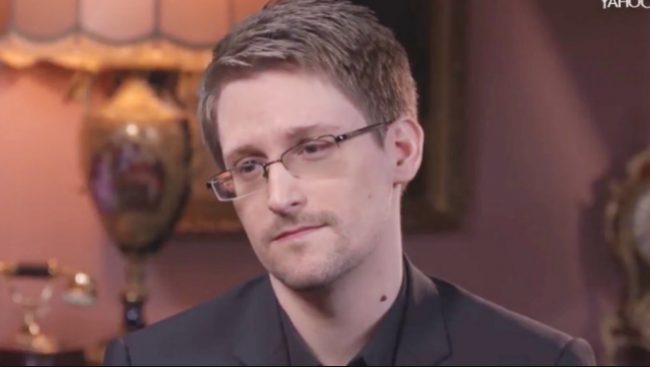 National Security Agency whistleblower Edward Snowden has gotten on Twitter in the past 24 hours, in order to react to the news that Russia might "gift" him to President Trump as a kind of diplomatic bargaining chip.
Snowden has been living in Russia since 2013, ever since he leaked thousands of classified documents pertaining to the NSA'S mass surveillance programs. Yesterday, reports suggested that Russian President Vladimir Putin has considered giving him up to American authorities in an effort to "curry favor" with Trump.
Trump has said that Snowden is a "traitor" and a "spy" who ought to be executed for his actions, yet Snowden's initial reaction seemed relatively chipper. In a tweet directly referencing the news, Snowden said it vindicated him from critics who accused him of being a spy who cooperated with Russia and endangered American forces:
Finally: irrefutable evidence that I never cooperated with Russian intel. No country trades away spies, as the rest would fear they're next. https://t.co/YONqZ1gYqm

— Edward Snowden (@Snowden) February 10, 2017
Snowden also posted an interview he once did with Katie Couric, where he talked about what it would possibly be like for him if he was returned to America under Trump.
Here's what @snowden told me about the possibility of Putin handing him over as a good will gesture to the Trump administration. pic.twitter.com/LdoxE7cYvA

— Katie Couric (@katiecouric) February 10, 2017
Snowden posted more tweets on Saturday, where he seemed to suggest that the reports could have started after he recently criticized the Russian government's policy:
Days ago, I criticized the Russian government's oppressive new "Big Brother" law. Now, threatening rumors. But I won't stop. https://t.co/UFkIR1Rx8N

— Edward Snowden (@Snowden) February 11, 2017
I don't know if the rumors are true. But I can tell you this: I am not afraid. There are things that must be said no matter the consequence.

— Edward Snowden (@Snowden) February 11, 2017
Don't be afraid. Be ready. There are more of us than them.

— Edward Snowden (@Snowden) February 11, 2017
[Image via screengrab]
— —
>> Follow Ken Meyer (@KenMeyer91) on Twitter
Have a tip we should know? tips@mediaite.com