'I Will Not Take Back the Truth': Kesha Rejects Offer for 'Freedom' from Dr. Luke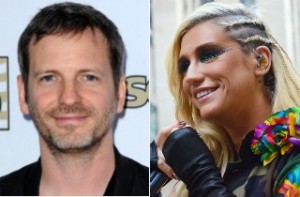 In the newest chapter in her struggles with Sony Music, Kesha says that she turned down a deal that would have released her from a partnership with the music producer she accused of emotional and sexual abuse.
For the past several months, the singer has been involved in a legal battle with Lukasz Gottwald (aka Dr. Luke) who she accuses of drugging and raping  her over the course of a near decade of working together. In an Instagram post yesterday, Kesha said that Sony was prepared to release her from her contract if she issued a public apology and took back her accusations against Gottwald:
Kesha's case has been rocking the entertainment world, with numerous high-profile artists releasing statements in sympathy to her efforts against Gottwald. The producer has repeatedly denied the allegations, and though Kesha initially won some victories against him, the New York Supreme Court overturned the initial rulings due to lack of evidence.
Gottwald's spokespeople issued a response saying Kesha insists on maintaining "false claims" that are contradicted by her evidence and testimony.
"The only thing Kesha is not free to do is to continue to lie about Dr. Luke through publicity stunts and outrageous smears, ignoring the fact that by her own free will she went to work and entered into new contracts with Dr. Luke years after this 'incident' supposedly happened," the statement reads.
[h/t Rolling Stone]
[images via wikimedia
Have a tip we should know? tips@mediaite.com