WATCH: InfoWars Caller Brutally Mocks Furious Roger Stone as 'Snowflake' For Complaining About Arrest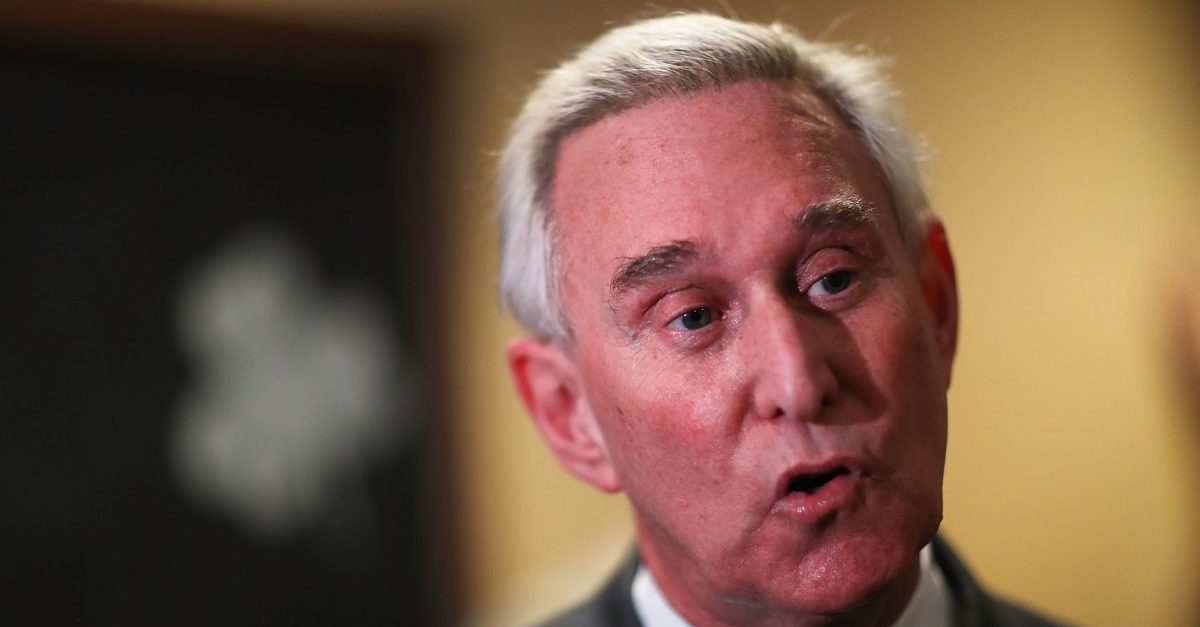 An Infowars viewer called into Roger Stone's show on the network today to complain about his taxes going up under President Donald Trump and to mock Stone for his cries of victimhood after FBI agents arrived at his Florida home last month to arrest him.
Stone responded to the caller, who identified himself as "Michael in Florida," by challenging him to state his name and address on-air.
"michael in florida" called into roger stone's infowars show, complained about the gop tax bill raising his taxes, and then told roger stone he's going to jail.

stone then demands that the caller tell them his full name and address. pic.twitter.com/XISNbXAPXY

— John Whitehouse (@existentialfish) February 11, 2019
"I just got [my current tax] information from my accountant, under Trump now I'm gonna pay $4,200 more in taxes than I did in 2017, I have now no individual exemptions and I now have to more in property taxes because of the limit," the caller said. "I'm a middle class American and my family now is gonna spend $4000 more."
He continued by mocking Stone and Infowars host Owen Shroyer for being "marshmallow[s]" and "snowflakes" in their reaction to the FBI raid against Stone:
"Those cops were professional. Stone is facing seven felony counts, five for lying to authorities, one for obstruction of justice, the other for witness tampering. [The FBI] were gentlemen, they came to your house, they didn't throw you down on the ground. You said your dogs were terrified, and your wife is was out in the street with other shoes on in the Florida freezing cold, 59 degrees — you guys are snowflakes and you're gonna go down in prison, you're facing 40 plus years stone. It's coming down on you."
Stone responded by suggesting "Michael" publicly release his personal information, to back up his statements.
"Alright, Mike, I don't know where you are but I guarantee you won't tell us your name and your address because you're ashamed of what you just said, and you should be," Stone sneered. "Thank you very much for your call."
Before "Michael" hung up, Shroyer accused him of being connected to an organization of "seminar callers" spamming Infowars lines and asked who told him to phone into the show.
"No one told me to call Owen, I've been watching Alex Jones for 20 years since he was on Austin cable access, no one tells me to call," the caller replied. "When someone has a good point and puts you in a corner, obviously, 'Its a conspiracy.' Yeah, I'm being paid by Soros, he sends me a check every week to watch your show and call in — yeah right."
Watch above, via Infowars.
[image via Joe Readle]
Have a tip we should know? tips@mediaite.com