Rep. Ilhan Omar Apologizes For 'Anti-Semitic Tropes,' Calls Out AIPAC After Criticism From Fellow Dems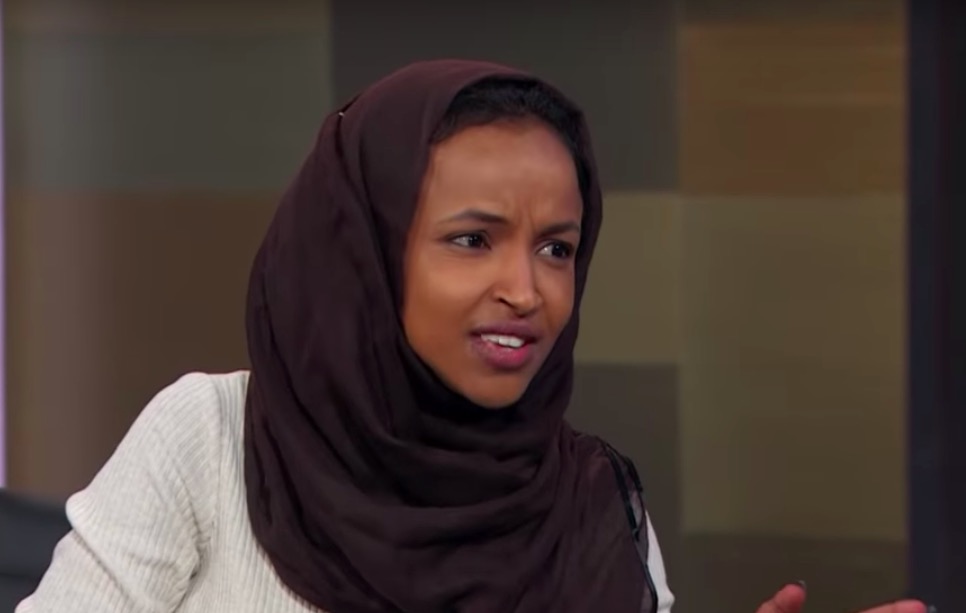 Rep. Ilhan Omar issued an apology Monday in response to bipartisan criticism of comments she made over the weekend that Democratic party leadership deemed anti-Semitic. Omar was criticizing what she sees as the outsized influence pro-Israel lobbying on U.S. politics, by playing on negative tropes associated with Jewish peoples.
"Anti-Semitism is real and I am grateful for Jewish allies and colleagues who are educating me on the painful history of anti-Semitic tropes," Omar wrote in a statement posted to Twitter. "My intention is never to offend my constituents or Jewish Americans as a whole."
"We have to always be willing to step back and think through criticism, just as I expect people to hear me when others attack me for my identity," she continued. "This is why I unequivocally apologize."
The freshman Democrat from Minnesota included criticism of lobbying group AIPAC at the end of her statement:
Listening and learning, but standing strong ?? pic.twitter.com/7TSroSf8h1

— Ilhan Omar (@IlhanMN) February 11, 2019
This politicoreligious dust-up started on Sunday after Omar retweeted a Glenn Greenwald Tweet:
It's all about the Benjamins baby ? https://t.co/KatcXJnZLV

— Ilhan Omar (@IlhanMN) February 10, 2019
Later on Sunday, Omar appeared to make matters worse by retweeting a critical Tweet that included the negative stereotype of "hook-nosed" Jewish-Americans, which brought already-raised eyebrows even further higher before she eventually un-retweeted.
While there have been a few defenders of her critique of AIPAC's financial influence on US Congress, they have been the exception to a remarkably bipartisan rebuke, that recently resolved with a statement released by Democratic leadership, and a tweet from House Speaker Nancy Pelosi asking Omar to apologize for what was deemed to be, at best, insensitive comments, and at worse, anti-Semitic ones.
Omar had been fairly defiant amidst the controversy, retweeting a defense of Greenwald that suggested she was being treated unfairly because of her faith.
We call @IlhanMN & @RashidaTlaib "the first Muslim women elected to Congress" because the first Muslim was @keithellison. He was also viciously vilified as an anti-Semite – by the DNC's largest billionaire donor. Perhaps there's a pattern to be seen here? https://t.co/EW1ARYZVp4

— Glenn Greenwald (@ggreenwald) February 11, 2019
Omar is one of two Muslim members of U.S. Congress and is no stranger to controversy. In a 2012 tweet Omar has since apologized for, she said "Israel had hypnotized the world" before asking Allah to "awaken" people to see the "evil doings of Israel."
Israel has hypnotized the world, may Allah awaken the people and help them see the evil doings of Israel. #Gaza #Palestine #Israel

— Ilhan Omar (@IlhanMN) November 16, 2012
After a predictable dustup from that comment, Omar replied to NY Times columnist Bari Weiss with a rare admission of her lack of understanding:
Hi @bariweiss,

You are correct when you say,

"Perhaps Ms. Omar is sincerely befuddled and not simply deflecting"

In all sincerity, it was after my CNN interview that I heard from Jewish orgs. that my use of the word "Hypnotize" and the ugly sentiment it holds was offensive. pic.twitter.com/IxPScaSzGw

— Ilhan Omar (@IlhanMN) January 22, 2019
Have a tip we should know? tips@mediaite.com