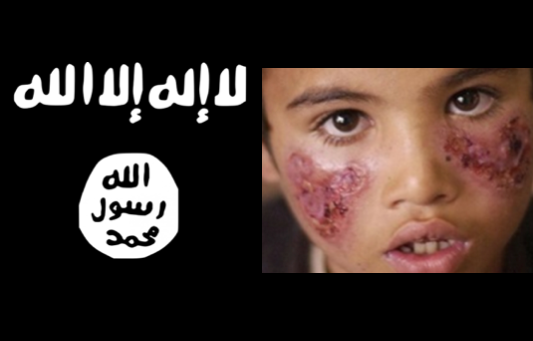 The Daily Mail is reporting that the Islamic State is now being blamed for spreading a deadly flesh eating bacteria called Leishmaniasis by improperly disposing of dead bodies in their Caliphate. According to the Kurdish Red Crescent, the humanitarian effort in the Kurdish region of Syria that provides medical care for refugees, ISIS' frequent disposing of bodies out in the open is to blame for the disease afflicting up to 500 people. The disease is spread by parasites attacking the body.
In the last year alone, cases of Leishmaniasis have risen dramatically as ISIS has increased its foothold in the region. A Red Crescent spokesperson said, "As a result of abominable acts by ISIS that included the killing of innocent people and dumping their corpses in streets, this is the leading factor behind the rapid spread of Leishmaniasis disease."
#ISIS dumps bodies in streets, result: spread of flesh-eating disease Leishmaniosis. https://t.co/k10At8vmVc pic.twitter.com/CLq6XoOXwN

— Think AgainTurn Away (@ThinkAgain_DOS) December 3, 2015
According to the World Health Organization, the fleeing refugee crisis from the hands of the Islamic State as well as the regime of Syrian President Bashar Al-Assad have caused an unparalleled health crisis in that part of the world. A growing collapse in medical services is proving difficult for groups like the Kurdish Red Crescent to effectively care for people in need.
The Daily Mail cites that the most common form of Leishmaniasis, "causes ulcers on exposed parts of the body. It can also lead to disfigurement, permanent scarring, stigma and disability."
[image via Twitter]
—
>> Follow J.D. Durkin on Twitter (@MediaiteJD)
Have a tip we should know? tips@mediaite.com