Jared Fogle Texted Subway Associate About Having Sex with a 16-Year-Old Girl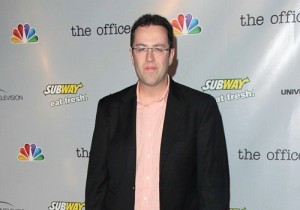 The FBI allegedly subpoenaed text messages between former Subway spokesman Jared Fogle and an unnamed former female franchisee in which the sandwic-eating, weight-losing celebrity supposedly discussed paying for sex with a 16-year-old girl and encouraged other lewd forms of behavior.
Business Insider broke the news of the affidavit's supposed existence on Friday night, after discussing the matter with the ex-franchisee's lawyer and reviewing the subpoenaed materials — including the texts in question. If everything in BI's stellar investigative piece proves to be true, then things are about to get even worse for the former Subway spokesman, whose home was raided by local and federal authorities in July.
Fogle and the woman initially discussed the prospect of her advertising herself for sex with men on Craigslist. In return for doing so, Fogle said he wanted to watch the exchanges that resulted, and offered to pay her $500 per "meeting." That's when things took a turn for the weird:
Fogle asked the former Subway franchisee in May 2008 to set up a meeting for him with her cousin. The cousin was underage at the time, according to the woman's lawyer.

"When can we find a time for me to talk to your cousin?" Fogle asks in a message dated May 1, 2008.

"Any more news with your cousin?" he asks the following day. "Tell me what u think about when u think of the three of us all together???"
Whether or not said meeting ever took place isn't indicated by the messages. However, Fogle apparently paid for sex with a 16-year-old via other means, as alluded to by the franchisee during a latter part of the same text conversation:
Earlier, in April, according to the affidavit, Fogle asked the woman, "How young would you like?… Would you want to have an adventure like that?"

On June 19, the lawyer says that Fogle again asked the woman to advertise herself on Craigslist. She responds: "Is this the same website you found that 16 year old girl you that you f*****? …I still can't believe you only paid $100 for her."

Fogle responds: "It was amazing!!!!"

She asks: "What part of her ad made you think she was selling sex?"

He says: "U will have to read them to see."
While the age of consent in Fogle's home state of Indiana is 16, the conversation and other related concerns have apparently raised flags for the FBI in their investigation of Fogle and his former associate's child pornography investigation.
The new development also sheds light on an ex-reporter's claims from just after the July raid. She told an ABC affiliate that Fogle often spoke of his interest in procuring and having sex with middle school-aged girls.
BI points out that, aside from the ex-franchisee's lawyer, no one else named or affiliated with the investigation has confirmed nor denied the affidavit's existence, nor its contents. In fact, the FBI wouldn't even admit whether or not Fogle, who has yet to be charged with anything since the July raid, was under investigation.
[h/t Business Insider]
[Image via Shutterstock.com]
— —
>> Follow Andrew Husband (@AndrewHusband) on Twitter
Have a tip we should know? tips@mediaite.com