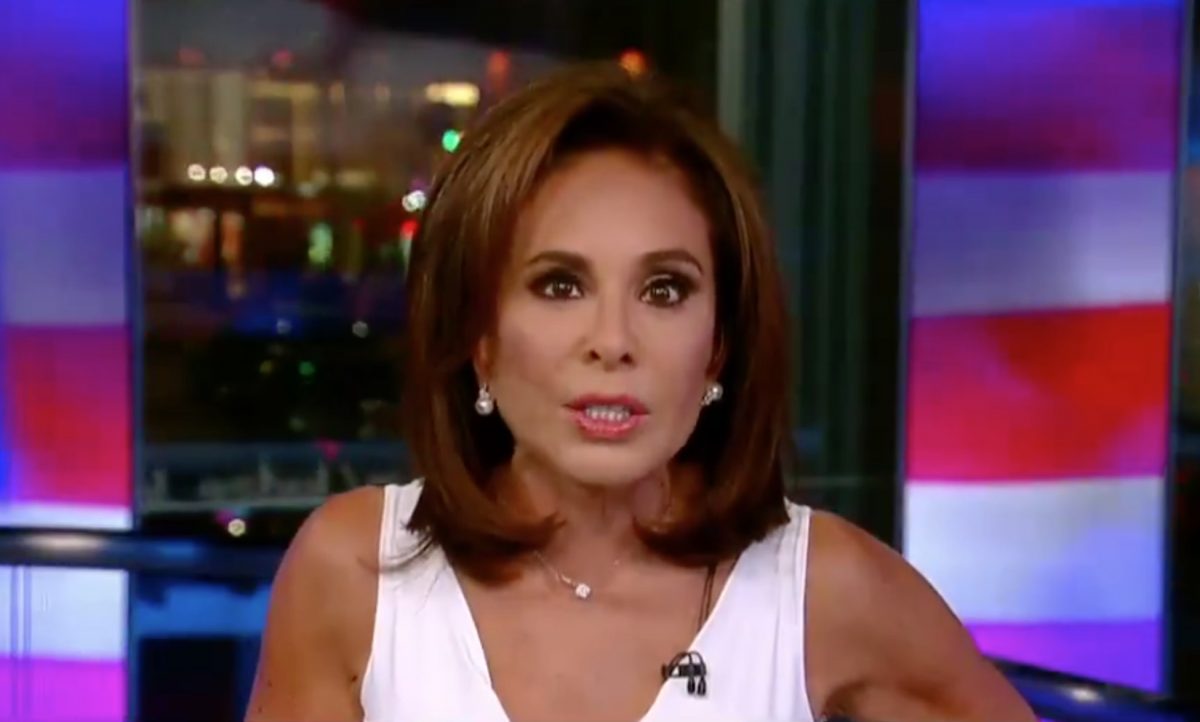 In response to a report alleging Deputy Attorney General Rod Rosenstein considered a plan to remove Donald Trump from office, Fox News host Jeanine Pirro declared "HE MUST BE FIRED."
"Rod rosenstein shld have been fired long ago for being part of the 'resistance' and not providing documents to congress in order to save his corrupt pals, Pirro tweeted. "NOW HE MUST BE FIRED."
Rod rosenstein shld have been fired long ago for being part of the 'resistance' and not providing documents to congress in order to save his corrupt pals. NOW HE MUST BE FIRED.

— Jeanine Pirro (@JudgeJeanine) September 21, 2018
Pirro, who is one of Trump's favorite Fox News hosts, has used her show to attack Rosenstein and Attorney General Jeff Sessions for not protecting the president against Robert Mueller and the Russia probe.
As for Rosenstein, he strongly denied the Andrew McCabe memos that alleged he considered wearing a wire to get damning information on the president and use that to force him out of office.
"The New York Times's story is inaccurate and factually incorrect. I will not further comment on a story based on anonymous sources who are obviously biased against the Department and are advancing their own personal agenda," Rosenstein said in a statement today. "But let me be clear about this: based on my personal dealings with the President, there is no basis to invoke the 25th Amendment."
[image via screengrab]
Follow the author on Twitter (@calebecarma).
Have a tip we should know? tips@mediaite.com