Jeffrey Lord Believes Abortion Is the Reason America Experiences So Many Mass Shootings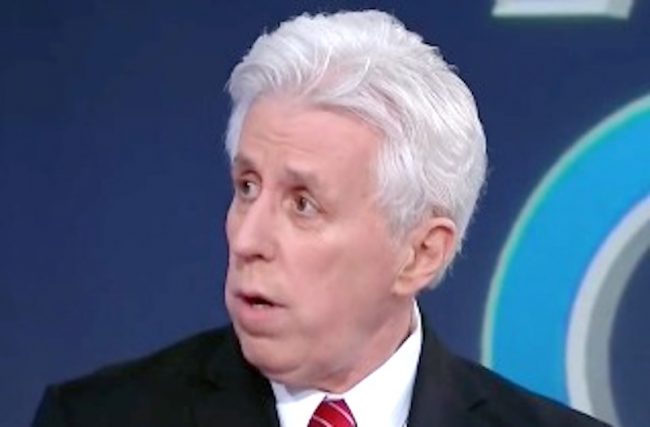 In the wake of the deadliest mass shooting in American history, there has been a lot of discussion devoted to what could have been done to prevent more tragedies like the Las Vegas massacre, with much of the debate and conversation focused on gun control.
Well, conservative commentator Jeffrey Lord has a take, and it has nothing to do with guns.
Appearing on The Sean Hannity Show this afternoon, the ex-CNN pundit told host Sean Hannity that he keeps hearing people say "we have to have the discussion" after each mass shooting, and he therefore wants to have that discussion. About abortion.
"How in the world in a culture — if a culture does not value life do we get into this situation?" Lord asked. "We get into this situation, I would suggest, and perhaps we need to finally have the conversation about abortion. Now, Nancy Pelosi is concerned about preventing many deaths. How many millions of babies have lost their lives here because of a 'right to choice' that was written by the Supreme Court out of thin air?"
He continued, "If we have a culture that disrespects human life and teaches people to have disrespect for human life, how else are we going to wind up than we did with this guy in Las Vegas who had no respect for human life?"
Since losing his job at CNN for tweeting out "Sieg Heil," Lord has kept himself busy by trashing his ex-employer on rival Fox News and writing Breitbart pieces calling Hillary Clinton the "new David Duke."
Listen to the audio above, via Media Matters.
[image via screengrab]
—
Follow Justin Baragona on Twitter: @justinbaragona
Have a tip we should know? tips@mediaite.com