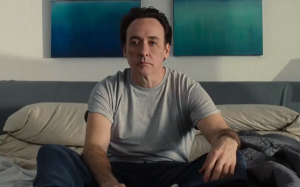 Actor John Cusack has long been an outspoken critic of President Barack Obama's administration. Whether indirectly via his criticism of domestic surveillance programs, or directly in an online essay he penned in February 2013, Cusack's distaste for Obama ranges far and wide.
Knowing this, The Daily Beast decided to ask the Love & Mercy actor about the recent news that former President George W. Bush's approval rating had risen high enough to surpass Obama's.
Seeing as how, as TDB phrases it, Cusack is known for not "[having] a filter," the actor obliged:
His domestic policy is a bit different, but when you talk about drones, the American Empire, the NSA, civil liberties, attacks on journalism and whistleblowers, he's as bad or worse than Bush.
In line with what he's said before, Cusack primarily takes issue with Obama's domestic policies regarding his administration's preservation of surveillance programs and its penchant for not dealing with journalists — unless, of course, the White House considers them akin to terrorists.
But I digress, for Cusack has more to say:
He hasn't started as many wars, but he's extended the ones we had, and I don't even think Dick Cheney or Richard Nixon would say the president has the right to unilaterally decide whom he can kill around the world. On Tuesdays, the president can just decide whom he wants to kill, and you know, since 9/11 there are magic words like "terror," and if you use magic words, you can justify any power grab you want.
Considering the energy and thought Cusack has put into his comments, it's too bad we haven't heard anything new about his Rush Limbaugh film project since 2012.
[h/t The Daily Beast]
[Image via screengrab]
— —
>> Follow Andrew Husband (@AndrewHusband) on Twitter
Have a tip we should know? tips@mediaite.com