Jon Klein: CNN Senior Vice President Bart Feder Is "Single Best News Executive Around"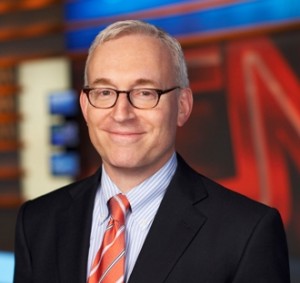 Former CNN/U.S. President Jon Klein says the network is in good hands. Incoming head of CNN, and former HLN head, Ken Jautz, is "an extremely capable executive and a good guy," says Klein.
Meanwhile SVP of Programming Bart Feder, who Klein hired and is the #2 exec at the network, is "the single best news executive around." I talked to Klein today about his plans for the future and more.
"I've always been a non-traditional media person in the midst of the traditional media world," Klein told Mediaite today. "
Klein has had a very varied career before joining CNN. He launched a series at CBS called Before Your Eyes in 1993, which he describes as the "first ever reality series." The show led to more newsy roles at CBS, but Klein says it "remains the most fun job I ever had, the most fun I ever had in the business." He also founded The FeedRoom in 1999, a broadband video company that "became one of the leading online broadcasters in the world, delivering more than 1 million video clips each day."
Says Klein:
When you're steeped in an area and you come to really know it, you become aware of what's missing. What consumers might respond to. That's something I've always found a lot of fun. Now the opportunity to leverage that is much greater because of all the new platforms that are exploding.
Whether the new prime time line-up is successful or not, Klein will forever be tied to Parker Spitzer and the upcoming Piers Morgan show. "I hope they're runaway successes," he said of the new programs. "I expect they'll be very successful from the standpoint of quality. And they'll continue to grow audiences over time. I think CNN is very well positioned. I'll be watching."
Klein also responded to the warm words from Fox News Chairman and CEO Roger Ailes. More on that tomorrow.
—–
» Follow Steve Krakauer on Twitter
Have a tip we should know? tips@mediaite.com