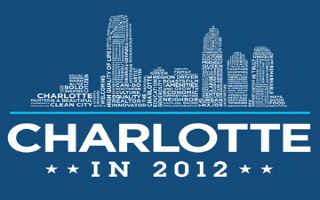 More prominent Democratic lawmakers announced recently that they plan to skip their party's Presidential nominating convention in Charlotte, North Carolina. The list of Democrats seeking to avoid being linked with fellow party members ahead of a tough reelection cycle include a sitting governor, three senators and several members of the House of Representatives.

RELATED: Petition Founder Tells CNN Democrats Should Move Convention From North Carolina
On Tuesday, Missouri's embattled Sen. Clair McCaskill confirmed that she will not attend the convention. "In years when Claire is on the ballot, she has historically not gone to the convention," the aide said according to a report in Talking Points Memo, "because she believes it's important to stay in Missouri to talk to voters."
Two public polls in the last month have shown a competitive race for McCaskill's fight for a second term – including one poll of likely voters that shows her opponent leading in the polls by 12 points.
McCaskill is joined by equally embattled Montana Sen. Jon Tester. He faces Montana Republican Denny Rehberg in his bid for a second term. Only two of the last eight public polls taken in the past six months show Tester leading Rehberg — just one poll showed Tester leading beyond the poll's margin of error.
Sen. Joe Manchin who is seeking his first full term in November will also not attend the convention. "I intend to spend this fall focused on the people of West Virginia," said Manchin. West Virginia's junior senator has refused to say whether he will vote for President Barack Obama in the fall.
West Virginia's newly elected Gov. Earl Ray Tomblin, who won his bid to replace Manchin in the governor's office in a special election in 2011, also plans to stay home. A spokesperson said that the governor "has serious problems with both Gov. Romney and President Obama."
Democratic Reps. Nick Rahall (D-WV), Mark Critz (D-PA), Kathy Hochul (D-NY), Bill Owens (D-NY), Jim Matheson (D-UT) and Mike McIntyre (D-NC) said they, too, intend to skip the party's late-summer convention.
> >Follow Noah Rothman (@Noah_C_Rothman) on Twitter
Have a tip we should know? tips@mediaite.com