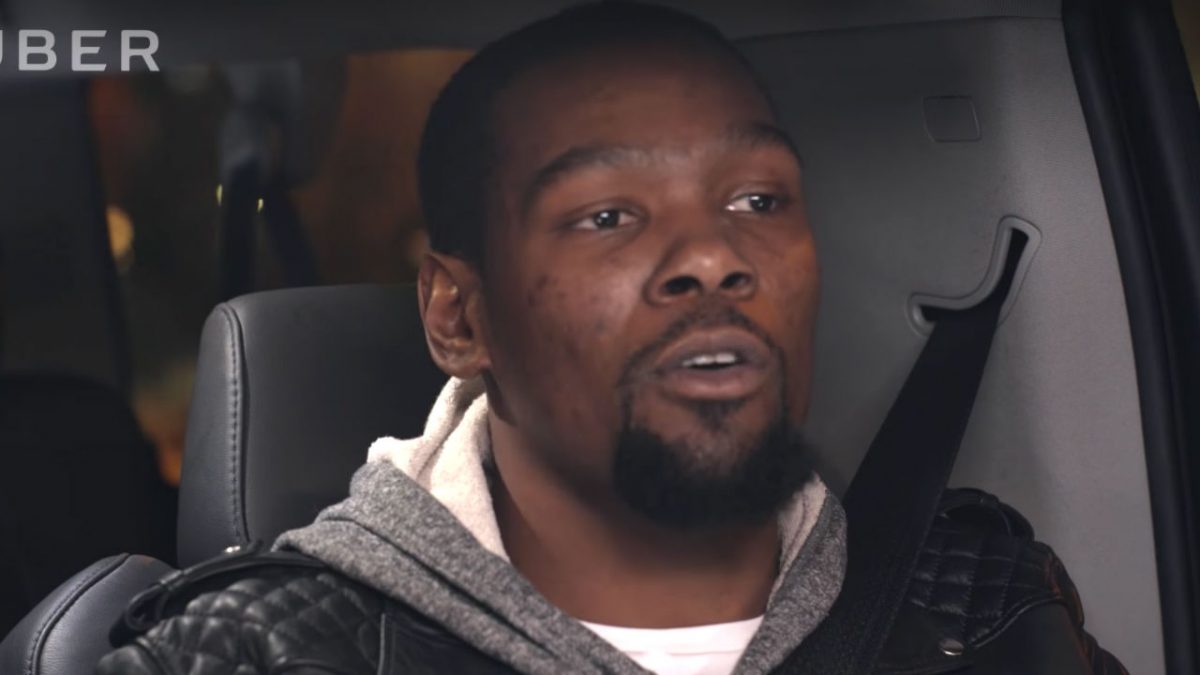 Last night when Laura Ingraham told LeBron James to "shut up and dribble," she was talking about an interview that included Kevin Durant, who responded to her commentary Friday night.
After playing a clip of comments made by James, Durant, and Cari Champion, Ingraham asked "must they run their mouths like that?" before saying James is a cautionary lesson for kids because "this is what happens when you attempt to leave high school a year early to join the NBA."
In the past day Ingraham has gotten a ton of blowback and a lot of people said her commentary was racist. In a statement today, the Fox News host pointed to past criticisms she's made of white celebrities weighing in on politics and said, "There was no racial intent in my remarks – false, defamatory charges of racism are a transparent attempt to immunize entertainment and sports elites from scrutiny and criticism."
Tonight Durant spoke to USA Today Sports and said, "To me, it was racist."
He elaborated:
Like I said, our President made it cool for people to kind of speak their truth and kind of show what they're really about. It's cool to uncover that now. So we know it's coming. We know if we use our voice and it's not what some people may agree with, of course they're going to say ignorant things like that. But we are the American dream. We come from nothing. We rose up in our profession to be able to take care of our families forever. I think everybody in the country would want to do that, so I think more people want to be us than – I don't even know her name, whoever that lady is…

I kind of feel sorry for her, because she's not looking through the lens of being free and what that's about. It feels bad that she doesn't know what we came from, or who we are personally. She might actually enjoy being around us, and might actually feel inspired by being around not just me or LeBron but guys in our position, anybody of another color who has risen up and done something positive in life. It might be inspiring to her as well. You never know. It's kind of sad that she's so close minded.
And in its report on the interview, USA Today highlights how much charitable work Durant actually does: "In between his time talking to kids and helping the group that has distributed 34 million items to the needy in the last six years, Durant discussed the situation with USA TODAY Sports."
Ingraham tweeted Friday afternoon that she will be talking about James again tonight.
[image via screengrab]
— —
Follow Josh Feldman on Twitter: @feldmaniac
Have a tip we should know? [email protected]
Josh Feldman - Senior Editor