Maddow Scores Huge: No. 1 Rated Show On All of Cable, Beats Broadcast Networks CBS and Fox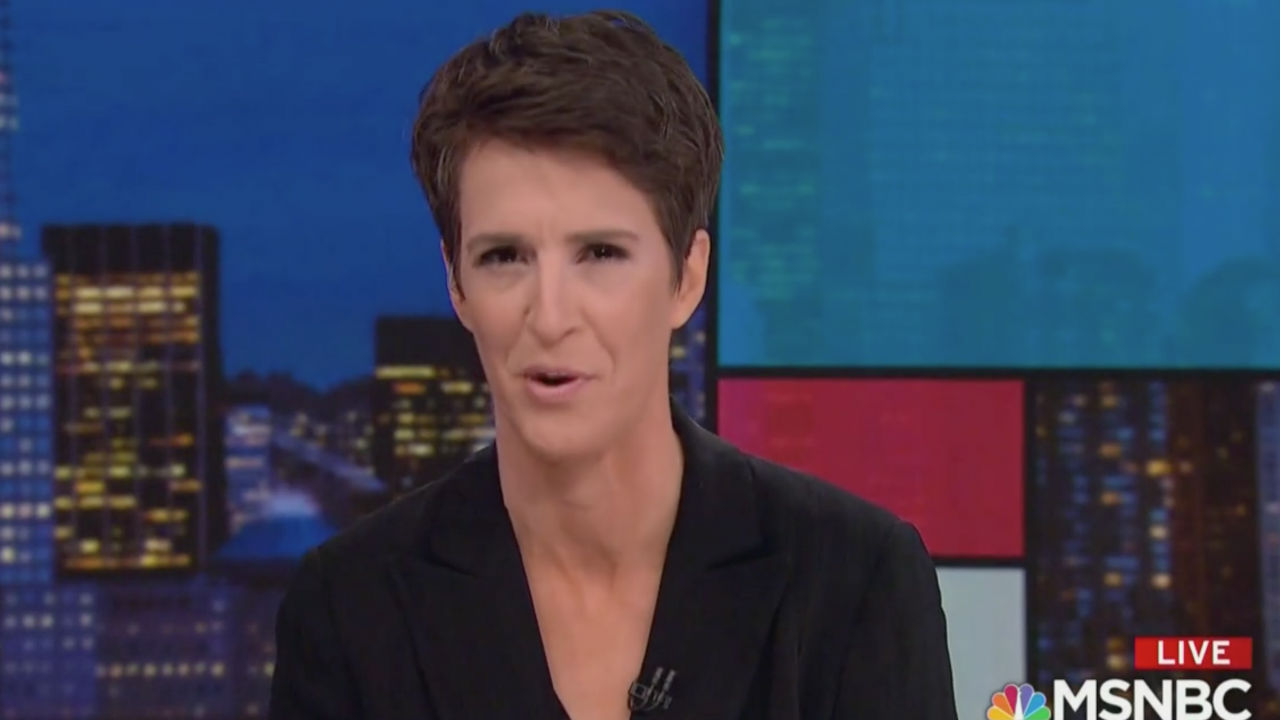 Rachel Maddow had a monster ratings night Wednesday — dominating time-slot rival Sean Hannity and even finishing ahead of two of the major broadcast networks.
According to Nielsen, The Rachel Maddow Show on MSNBC drew 3.601 million total viewers on Wednesday night, topping Hannity on Fox News by roughly 857,000 overall. Maddow also prevailed in the advertiser-coveted adults 25-54 demographic, posting 649,000 in that category compared to Hannity's 403,000.
More impressive even than The Rachel Maddow Show's performance relative to its cable news rival was the fact that the program beat out offerings from CBS and Fox at 9 p.m. The World's Best on CBS was watched by 2.904 million overall, while Gordon Ramsey's 24 Hours to Hell & Back posted a total audience of 2.717 million on Fox.
Additionally, The Rachel Maddow Show was No. 1 in all of cable on Wednesday night.
Have a tip we should know? tips@mediaite.com
Joe DePaolo - Senior Editor