Maria Bartiromo Applauds Trump's Insane Press Conference: President 'Fights Back'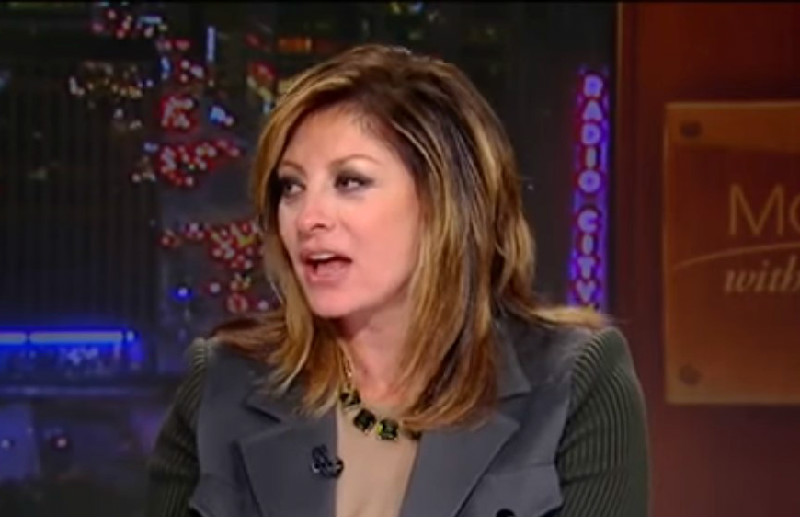 President Donald Trump launched into an astonishing tirade at reporters during a Trump Tower press conference Tuesday afternoon, slamming what he described as "alt-left" protesters in Charlottesville and defending the white nationalists out protesting the removal of a Confederate monument.
Most commentators on cable news were left gobsmacked by the president's comments: Nicole Wallace asked on MSNBC who in the White House would have the courage to resign over Trump's comments; CNN's Don Lemon lamented the "sad moment for the country"; and Fox News's Kat Timpf decried the "cowardly" and "disgusting" comments.
But Trump has, even at his lowest points, his die-hard defenders. Enter Fox Business Network's Maria Bartiromo, who commended Trump in a tweet for fighting back with an "excellent" press conference and "facts":
Tdy @POTUS @realDonaldTrump fights back w excellent press conf & facts @MorningsMaria @FoxBusiness more tmrw. #msm trying hard

— Maria Bartiromo (@MariaBartiromo) August 15, 2017
She also embraced the president's anti-press fetish, writing "#msm trying hard." Bartiromo's morning show on Fox Business Network, Mornings With Maria, airs at 6 a.m. EST.
Trump's initial response to the Charlottesville terror attack — in which a white supremacist plowed his car into a crowd of anti-Nazi protestors, killing one and injuring 19 — was widely decried by a bipartisan collection of commentators, pundits and lawmakers. The president appeased some of his critics on Monday, when he explicitly condemned white supremacists and declared racism "evil."
But that all unraveled on Tuesday, when Trump gave an ad-hoc conference with reporters, in which he doubled down hard on his controversial Friday remarks that both the white supremacists and the anti-Nazi protestors are equally guilty of violence.
[image via screengrab]
—
Follow Aidan McLaughlin (@aidnmclaughlin) on Twitter
Have a tip we should know? tips@mediaite.com
Aidan McLaughlin - Editor in Chief