Matt Drudge Mocks 'Schizophrenic' Steve Bannon For 'Small Army of Bodyguards'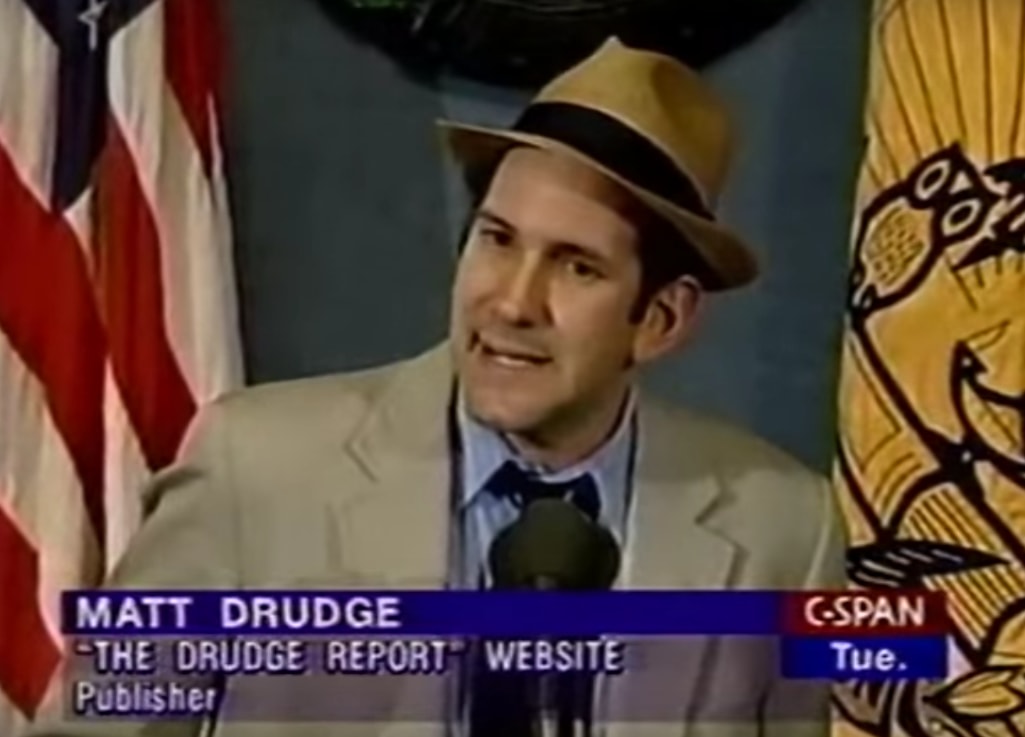 Matt Drudge, the founder and editor of the popular news aggregation site the Drudge Report, mocked Steve Bannon after book excerpts were released showing the ex-White House chief strategist attacking Donald Trump Jr's meeting with a Russian lawyer.
Hours after The Guardian published quotes from an upcoming Michael Wolff book in which Bannon called Donald Jr's Trump Tower rendezvous with Russians "treasonous" and "unpatriotic," Drudge tweeted the following:
No wonder schizophrenic Steve Bannon has been walking around with a small army of bodyguards…

— MATT DRUDGE (@DRUDGE) January 3, 2018
While the two Trump allies have exchanged jabs over the past few months, Drudge's recent "schizophrenic" slam is by far the most direct and public attack between the two — and makes reference to reports that Bannon travels with a security detail.
Interestingly, while it seems that Drudge's latest attack was inspired by Bannon's "treasonous" blow against Donald Trump's son, the last time the reclusive website editor hit the Breitbart News chairman was for backing GOP Senate candidate Roy Moore — who the president also supported.
Following allegations of predatory behavior and sexual misconduct leveled against Moore, Drudge ran a headline "Judge Whore" and advised Bannon to leave the race "to the professionals."
Additionally, after Bannon was fired from his White House post and forced to return to Breitbart News, a story by BuzzFeed News reported he was going to go after Drudge for aiding in his removal from the administration.
"Matt Drudge worked to remove Steve Bannon, that is the reality. And I hope Matt is happy because his work helped Bannon not be in the West Wing, but it helped Democrats and people that didn't vote for Trump be in the West Wing," said ex-Trump campaign adviser Sam Nunberg in August.
[image via screengrab]
Follow the author on Twitter (@calebecarma).
Have a tip we should know? tips@mediaite.com