Matt Lewis Quits Aol Politics Daily For Tucker Carlson's Daily Caller, Says Huffington Is A Far-Left Liberal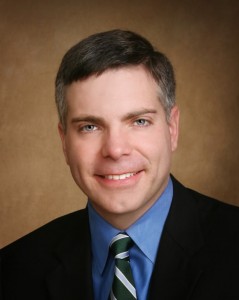 Aol's Politics Daily blogger Matt Lewis reacted to news of his employer's new purchase and, in a sense, new hire by making a firm decision: He's leaving. Not only that, but he's leaving for perennially bow-tied pundit Tucker Carlson's conservative-leaning news and opinion site, the Daily Caller.
Today, Lewis took the opportunity to write a farewell post to his Aol readers, announcing his "imminent departure" to Carlson's site and explaining his reasons for leaving. He writes that news that Arianna Huffington was taking over as editor in chief of several Aol sites "alarmed" him. Why? Because of her "far-left liberal" views:
I've met Ms. Huffington exactly once — on the set of "Nightline's" election night coverage. She could not have been kinder. Additionally, I have even authored an article or two for her site (on tech issues) over the years. This is all to say that I have no personal issue with Ms. Huffington, and that I am not a "Huff-hater."

However, writing a guest post is different from working for someone, and it occurs to me that AOL has vastly underestimated the public perception (I would argue the accurate impression) that Huffington is a far-left liberal.

Obviously, I am more than happy to write for a mainstream news outlet where differing opinions are allowed to flourish, but I am less comfortable with the notion of being permanently affiliated with an overtly left-of-center (sometimes activist) outlet.
(On a related note: Isn't it unfortunate that bloggers / online writers feel a need to explain that they're not "haters" and that their criticism isn't indicative of a personal beef? Lewis' issues with Huffington aren't hateful or personal in the least, nor were they expressed as such. It's a shame this had to be spelled out.)
Lewis went on to write that he feels he'll find the Daily Caller and its team a good fit because they represent the sort of "iconoclastic conservativism" with which he identifies. It's a bold choice by Lewis, certainly, and we're keen on seeing where his new role takes him… and whether any other Aol writers who agree with Lewis' assessment of Huffington's politics will follow his example.
Huffington herself told PBS' NewsHour yesterday that "it's time for all of us in journalism to move beyond left and right. Truly, it is an obsolete way of looking at the problems America is facing." We suppose that time – and money – will tell whether or not that's true.
Have a tip we should know? tips@mediaite.com