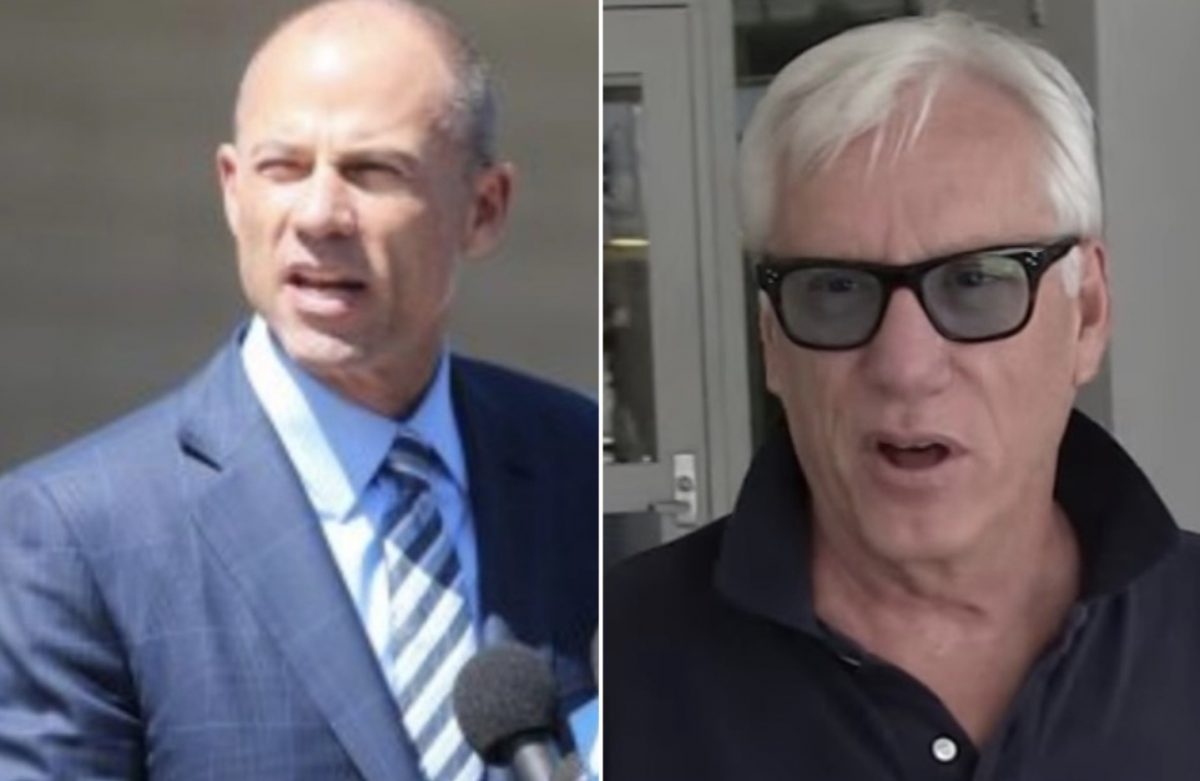 Stormy Daniels' lawyer Michael Avenatti exchanged barbs with Trump supporter James Woods on Twitter.
And it all started over a reference to the Baby Trump blimp that flew over London on Friday.
"Oh, look. The real diapered, hot air balloon.." Woods wrote.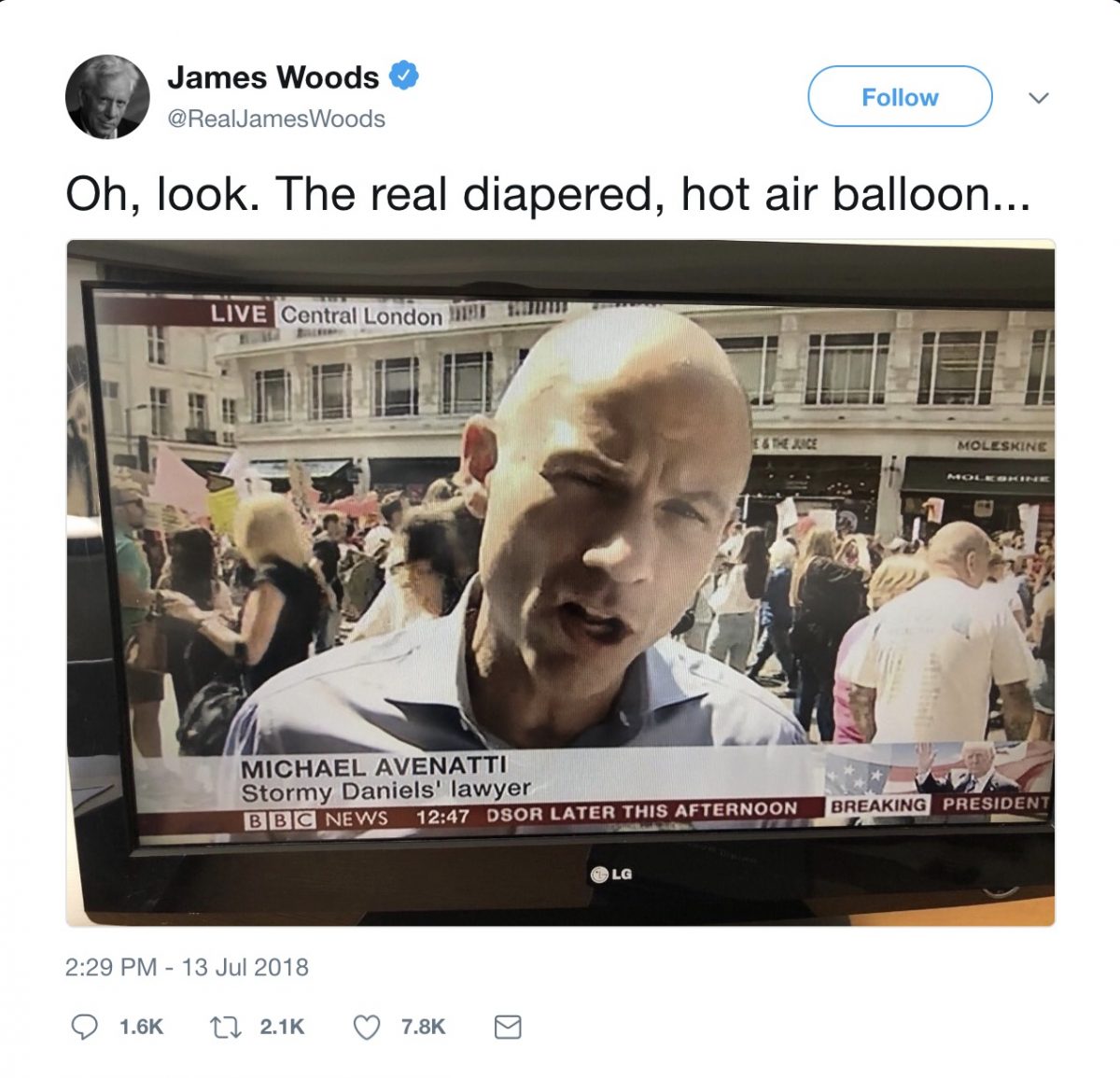 Avenatti responded by going right for the jugular and the #MeToo dirt which he claims he has on Woods.
"Has Been Jimbo: You know what I love? Every time you pop off about me, one or two more women contact my ofc and describe your harassment/assault of them and #MeToo issues, seeking representation," Avenatti wrote. "Keep playing games and you will be next. I promise. #Basta."
Woods is an outspoken Trump supporter who spent much of his Saturday tweeting stuff like this:
Avenatti is, of course, the media-craving Daniels lawyer currently suing Trump. Avenatti provided no further information about the dirt he has on Woods that may threaten to make the actor the next #MeToo scandal out of Hollywood.
He also did not say more about who may have come forward to him with allegations.
However, at least two actresses have come forward publicly accusing Woods of sexual misconduct in the wake of the allegations that have rocked Hollywood.
[Images via Getty Images (Avenatti), screengrab (Woods)]
Have a tip we should know? tips@mediaite.com