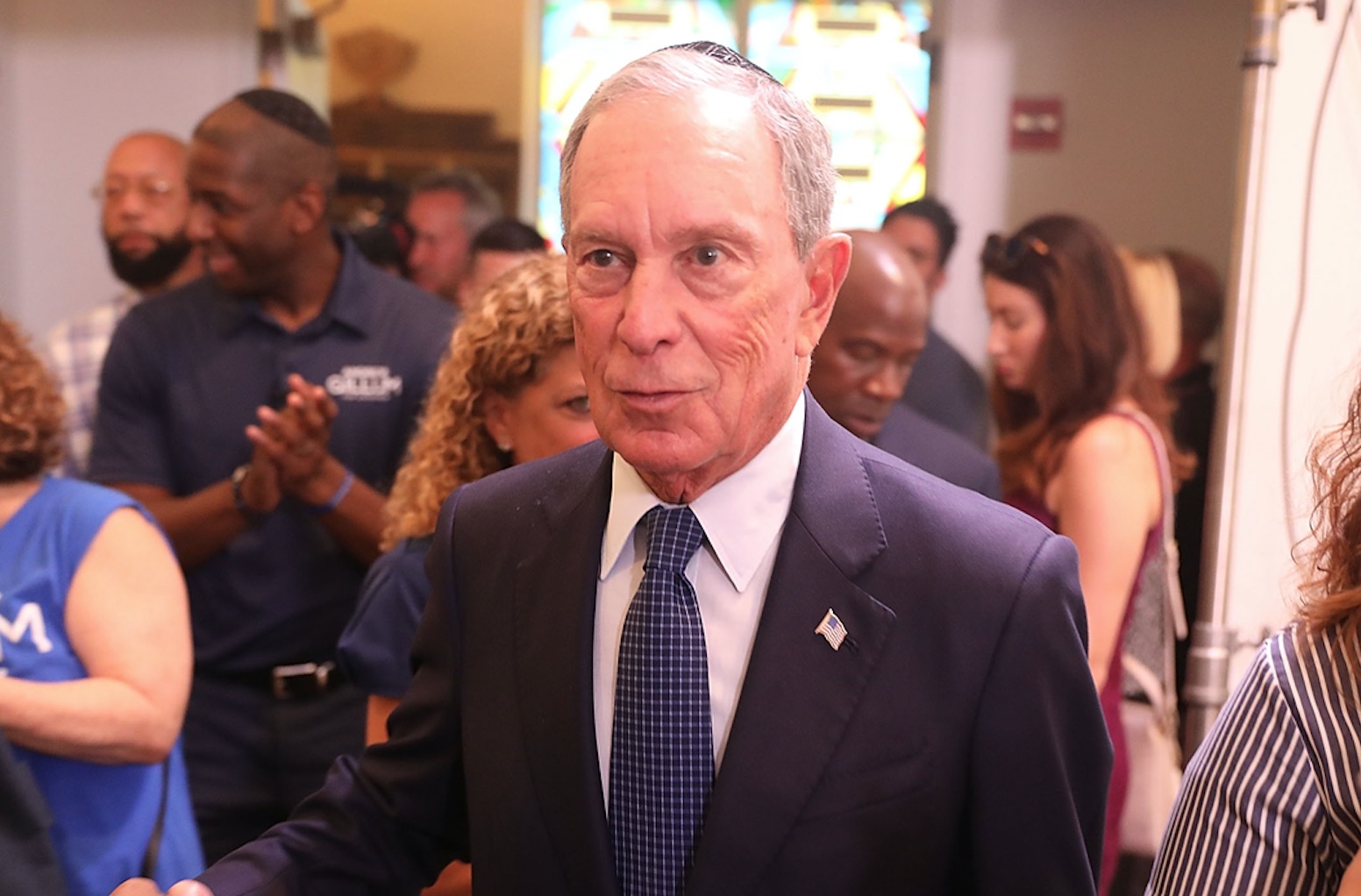 Billionaire mogul Michael Bloomberg announced on Wednesday that he is re-joining the Democratic Party, prompting new speculation about his possible presidential ambitions.
Why I'm re-registering as a Democrat https://t.co/2aGDJM95HN pic.twitter.com/mXV9g9gqh5

— Mike Bloomberg (@MikeBloomberg) October 10, 2018
Bloomberg was a registered Republican when he was elected mayor of New York City in 2001, though he left the party in 2007 and has been a political independent ever since. Today, he released a picture of himself filling out his registration form and warning about threats to the Constitution that require checks and balances.
"At key points in U.S. history, one of the two parties has served as a bulwark against those who threaten our Constitution," Bloomberg writes. "Today, I have re-registered as a Democrat – I had been a member for most of my life – because we need Democrats to provide the checks and balance our nation so badly needs."
Bloomberg flirted with the possibility of running as an independent candidate in the 2016 election, though he ultimately chose to back Hillary Clinton instead when she ran against Donald Trump. According to Bloomberg News (part of the former mayor's conglomerate), he is already allocating millions of dollars to support Democratic efforts to take control of Congress.
[Image via Getty]
— —
>> Follow Ken Meyer (@KenMeyer91) on Twitter
Have a tip we should know? tips@mediaite.com