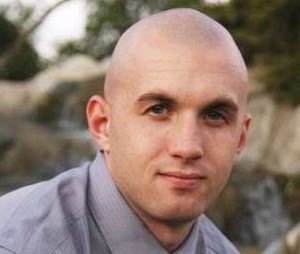 On Thursday night, a military board recommended a sergeant be dismissed without honorable discharge following "contemptuous" comments he made about President Obama on Facebook. The LA Times reports a three-member panel reached the decision after an all-day hearing yesterday.
The final fate of Sgt. Gary Stein, 26, rests with the commanding general of the Marine Corp Recruit Depot San Diego. Stein is a nine-year veteran of the Marine Corps, and had no comment following the hearing. Mark Brewer, one of his civilian lawyers, said, "We're disappointed but we're going to keep fighting for this Marine."
During the hearing, the LA Times reports, Marine lawyers "urged that Stein be kicked out of the service for comments about Obama that are 'prejudicial to good order and discipline.'" From the LA Times:
Stein posted comments on Facebook calling Obama a coward and "the economic and religious enemy," the Administrative Discharge Board was told. Stein urged the president's defeat in this year's election, writing "screw Obama."

"This is what he's putting out to the public, and he's a sergeant of Marines, on active duty," said Capt. John Torresala, representing Stein's commander. "How can this not be prejudicial to good order and discipline?"
Stein's defense argued the comments are protected under the First Amendment because they were made off-duty. His supporters insist that Marines should not be restricted from engaging in political speech. Stein, "who served in Iraq, posted his comments on four websites, including one that he created called Armed Forces Tea Party." From the LAT:
Stein's enlistment is set to end in July, and he had hoped to reenlist. A resident of Temecula, he and his wife have a 4-year-old daughter. His wife, who is pregnant, runs a horse ranch, and Stein is a real estate agent in his off-hours.

Lawyers for his command say Stein has violated several orders restricting Marines from making partisan political statements or comments "contemptuous" of the chain of command, including the commander in chief.

On one website, Stein is selling bumper stickers that read: NOBAMA 2012.
Prior to the hearing, Stein posted a note on Facebook entitled "Here goes nothing…." — in which he said:
It hurts me to know that I could be punished for the one of the constitutional rights I have give the last 9 years of my life to protect.
While I could have better chosen my words when making the comments in question, I feel that they do no warrant the punishment that could be handed down today. "Semper Fi" is just not some catchy words that you see on a Marine Corps poster, or on a recruiter video. They are the very embodiment of a Marine, and words I hold very near and dear to my heart.
[…]
So now I must go answer for what to many more Americans and Service Members is an everyday conversation, which has been blown out of proportion. I hope to come out on top, because win today for me is also a win for Freedom and the Constitution.
Have a tip we should know? [email protected]