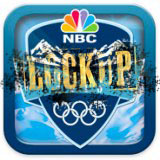 Because of Olympics coverage, NBCU's cable news outlets like MSNBC and CNBC air some of the competitions at set times during the day and evening.
But Spud at Inside Cable News got the answer to why some markets in the United States haven't been getting Morning Joe or Daily Rundown – and seeing prison documentaries instead.
An NBCU spokesperson gave this comment:
There are a small handful of systems that chose not to carry NBC Universal's Enhanced coverage of the 2010 Vancouver Olympic Winter Games. These systems receive a separate MSNBC feed, which does not include Olympic programming.
So for whatever reason, the markets that chose not to take the enhanced coverage feed, in Sacramento and Detroit, for example, also get shows like Lock Up instead of Morning Joe and Daily Rundown (and Way Too Early).
> Update: An MSNBC spokesperson tells us less than 1% of all homes with MSNBC are on the cable providers that do not subscribe to the feed.
Willie Geist tweeted about this last night:
My big apologies to those of you who are getting horrible prison shows instead of Way Too Early and MJ during the Olympics. Out of my hands.
Nothing like a little "Lockup Wabash: Conjugal Visits" to start your morning. Certain cable providers didn't pay for our Olympic coverage
Ouch.
Way Too Early originates from Vancouver and does have an Olympics focus, but Morning Joe and Daily Rundown do not, beyond short reports during the show.
So again, because some cable providers didn't shell out the extra cash MSNBC charged for Olympics coverage, the viewers of those cable providers are essentially punished by losing programs that are not normally preempted for Olympics coverage. And their punishment? Jail! Or, jail documentaries.
(photo graphic by Inside Cable News)
—–
» Follow Steve Krakauer on Twitter
Have a tip we should know? tips@mediaite.com