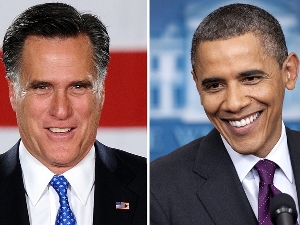 President Barack Obama's lead over Mitt Romney is growing, according to a new Fox News poll. Meanwhile, support for Romney has also slipped.
Were the election held today, the poll found that Obama would take 49 percent of the vote, compared to Romney's 40 percent. This compared to Obama's four-percentage-point lead last month, when the results were 45 percent to Romney's 41 percent.
According to Fox News, that's the second time this year Obama's lead in the poll has been outside the margin of error. Much of the Obama's increased lead came from independents:
Obama's advantage comes largely from increased support among independents, who now pick him over Romney by 11 percentage points. Some 30 percent of independents are undecided. Last month, Obama had a four-point edge among independents, while Romney had the advantage from April through early June.

There was also an uptick in support for Obama among women, blacks and Democrats.
One of the pollsters attributed the shift to successful framing and narrative by the Obama campaign.
"The events of the past two weeks appear to have energized Democratic voters a bit," says Republican pollster Daron Shaw, who conducts the Fox News poll with Democratic pollster Chris Anderson. "But perhaps more critically, Romney's support among independents has declined. The Obama campaign has — at least in the short-term — succeeded in raising questions about Romney's fitness to govern and in making this less of a referendum and more of a choice election."
Specifically, Obama's campaign has committed to attacking Romney's time at Bain Capital as well as his refusal to release additional years of tax returns.
Watch the report from Fox News below:
(H/T Fox News)
Have a tip we should know? tips@mediaite.com