New WSJ Report: Prosecutors Have Evidence of Trump Involvement in Payoffs to Stormy Daniels, McDougal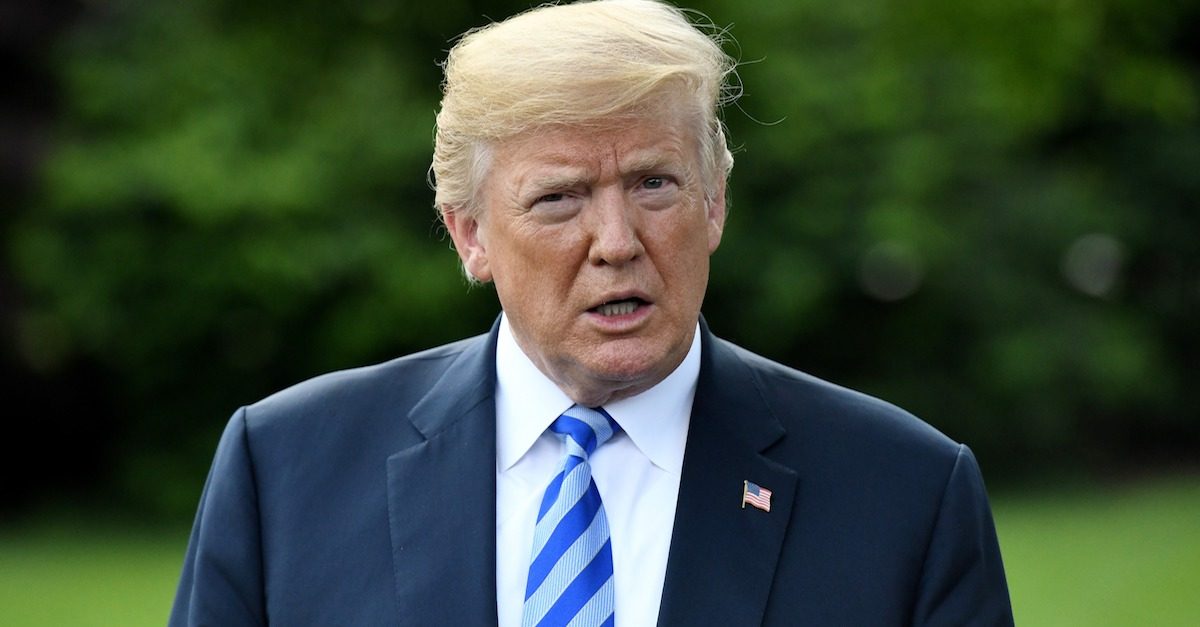 Remember the payments to Stormy Daniels and Karen McDougal? Well, the Wall Street Journal dropped kind of a bombshell report on them this afternoon.
Despite his past denials, the Journal confirms, "Mr. Trump was involved in or briefed on nearly every step of the agreements. He directed deals in phone calls and meetings with his self-described fixer, Michael Cohen, and others."
And, significantly, "the U.S. attorney's office in Manhattan has gathered evidence of Mr. Trump's participation in the transactions."
The report opens with confirmation that, yes, Trump directly spoke with American Media Inc.'s David Pecker asking him about helping out his campaign, with Pecker offering the services of the National Enquirer to buy the silence of women with allegations against him.
And the Journal report notes that the President may have violated campaign finance laws:
Taken together, the accounts refute a two-year pattern of denials by Mr. Trump, his legal team and his advisers that he was involved in payoffs to Ms. McDougal and a former adult-film star. They also raise the possibility that the president of the United States violated federal campaign-finance laws…

When Mr. Cohen pleaded guilty that month to campaign-finance violations, prosecutors filed a 22-page charging document asserting that Mr. Cohen "coordinated with one or more members of the campaign, including through meetings and phone calls, about the fact, nature, and timing of the payments."

The unnamed campaign member or members referred to Mr. Trump, according to people familiar with the document.
You can read the full report here.
[photo via Getty Images]
Have a tip we should know? tips@mediaite.com
Josh Feldman - Senior Editor