Omarosa Claims Trump is On Tape Using the N-Word, Made Racist Remarks About Kellyanne Conway's Husband: Report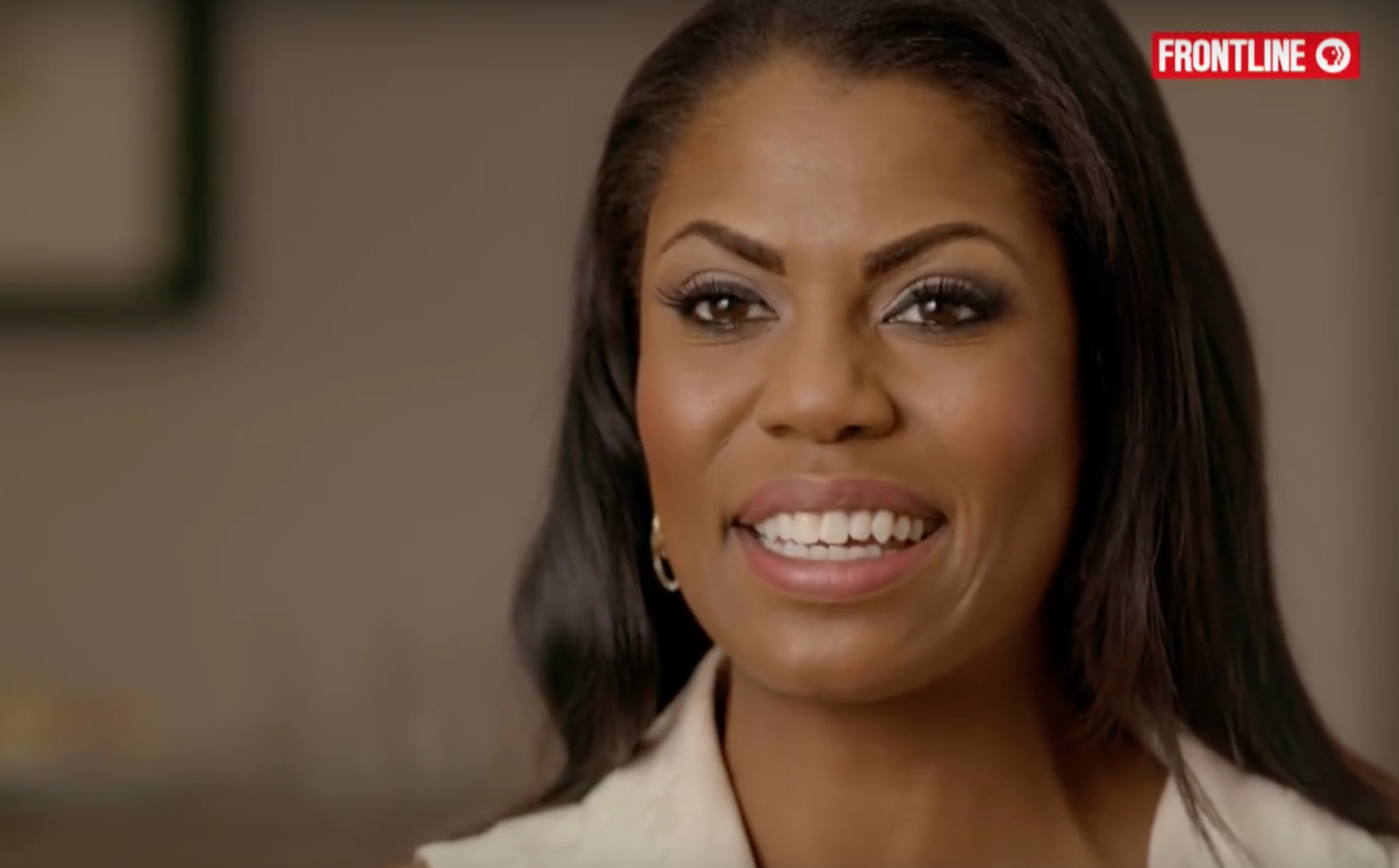 As Omarosa Manigault prepares to release a book about her time in the White House, a new report says she claims there were multiple instances of President Donald Trump using racist language.
The book — UNHINGED: An Insider's Account of the Trump White House — garnered publicity this week after it was revealed that Manigault secretly taped Trump, much like his old lawyer Michael Cohen. Manigualt's book will document her "growing realization that Donald Trump was indeed a racist, a bigot and a misogynist," and according to The Guardian, it contains an account of Trump using racial slurs against Kellyanne Conway's husband.
She also claims that she personally witnessed Trump use racial epithets about the White House counselor Kellyanne Conway's husband George Conway, who is half Filipino. "Would you look at this George Conway article?" she quotes the president as saying. "F**ing FLIP! Disloyal! Fucking Goo-goo."

Both flip and goo-goo are terms of racial abuse for Filipinos.
Omarosa's claim suggests Trump took notice of the fact that Mr. Conway, a conservative lawyer, has publicly criticized him countless times, even while his wife still works for the White House.
Manigault rose to fame as a recurring character on Trump's hit TV show The Apprentice, and parlayed that into a prestigious gig in the former reality star's White House. Now that she's been ousted, she's claiming the old rumors are true and Trump frequently used the N-word while filming his show. Manigault cites three sources who say tapes exist of Trump saying the word, though she admits she did not hear him use it herself.
"My certainty about the N-word tape and his frequent uses of that word were the top of a high mountain of truly appalling things I'd experienced with him, during the last two years in particular," Manigault writes. "It had finally sunk in that the person I'd thought I'd known so well for so long was actually a racist. Using the N-word was not just the way he talks but, more disturbing, it was how he thought of me and African Americans as a whole."
UPDATE: George Conway is disputing Manigault's claim and questioning her credibility.
[Image via screengrab]
— —
>> Follow Ken Meyer (@KenMeyer91) on Twitter
Have a tip we should know? tips@mediaite.com