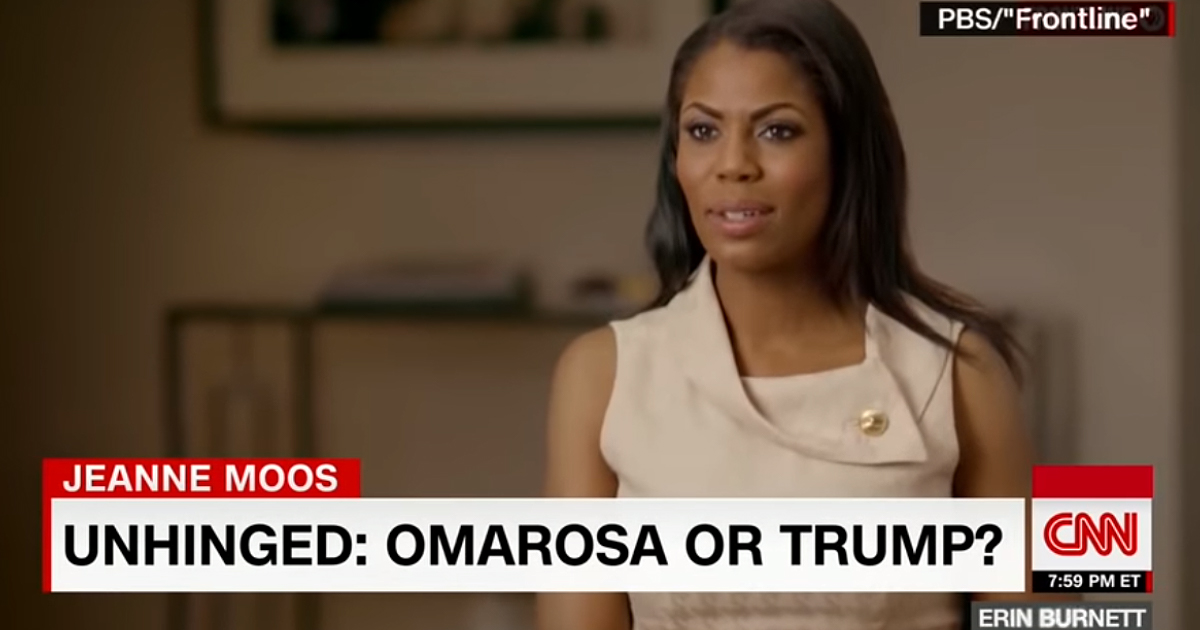 The Daily Beast reported on Wednesday that the rumors which have circulated for months about former Apprentice contestant and Tromp confidante Omarosa Manigault — that she recorded conversations with President Donald Trump without his knowledge — are true. And what's more, that she's played the audio for people.
The Daily Beast spoke directly with an unidentified person who said they heard some of the audio:
One person confirmed to The Daily Beast they had heard at least one of her recordings featuring President Trump. Multiple sources familiar with the so-called "Omarosa tapes" described the recorded conversations between Trump and Manigault as anodyne, everyday chatter, but said they did appear to feature Trump's voice, either over the phone or in-person.
Omarosa has a new book coming out titled UNHINGED and "leveraged" the tapes while shopping the tell-all, per the report.
The Daily Beast has obtained a page from that book.
In a page from the book obtained by The Daily Beast this week, Manigault lays out what she describes as her, and President Trump's daughter's, involvement in an attempted White House purge of "leakers," with Anthony Scaramucci, the short-lived White House communications director, leading the effort.

"Along with his comms directorship, Scaramucci had a secondary job. He was apparently the hired hit man," Manigault writes. "Very low-key, Ivanka [Trump] went around to the original Trumpers, the loyal soldiers, and asked the team to compile a list of suspected leakers. I'd already said my piece about Katie Walsh directly to Donald, and she'd been let go. But Ivanka wanted a new list and, once she had it, she would give it to Scaramucci, so he could fire them all. The final list that was texted to me on July 22 had ten names on it."
Oh there's more. So, so much more.
Why was everyone secretly recording Donald Trump? It's almost like they thought he could be vindictive and didn't trust him and wanted some insurance. It's almost like that.
[Featured image via screengrab]
—
Follow Caleb Howe (@CalebHowe) on Twitter
Have a tip we should know? tips@mediaite.com