P. Diddy Arrested for Allegedly Assaulting UCLA Football Coach with Kettlebell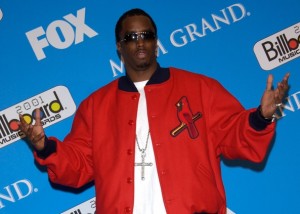 Rapper and music business mogul Sean Combs — otherwise known by his "Puff Daddy," "P. Diddy" and "Diddy" stage names, depending on the decade — was arrested for reportedly assaulting the UCLA football team's strength and conditioning coach, Sal Alosi at 12:30 p.m. PT on Monday.
Among the charges were three counts of assault with a deadly weapon, one count of making terrorist threats and one count of battery. The "deadly weapon" in question was a kettlebell.
Combs' son Justin is a student at UCLA, where he accepted a full-ride athletic scholarship to play for the Bruins football team in 2012. TMZ sources close to Combs suggest Coach Alosi was being hard on Justin and sent him away for the summer. When the rapper tried to confront him in his office, things turned ugly.
It's all a lot of he-said-he-said in the tabloid press. Combs' people claim he grabbed the kettlebell as a defense against Alosi's attack, whereas UCLA sources say the rapper picked up the weightlifting equipment and tried to strike the coach with it.
Combs was booked at the Los Angeles County Sheriff's Department Inmate Reception Center just after 7:30 p.m. He posted his $50,000 bail and was out by 9:50 p.m. the same night.
Oh, and just in case you don't know what a kettlebell is, it's one of these cast iron contraptions that scrawny folks like myself often ignore: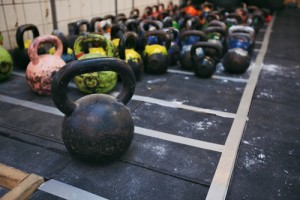 [h/t Los Angeles Times and TMZ]
[Image via Shutterstock.com]
— —
>> Follow Andrew Husband (@AndrewHusband) on Twitter
Have a tip we should know? tips@mediaite.com