Pepe the Frog's Creator Sues Alex Jones' InfoWars After Site Sells Poster For $30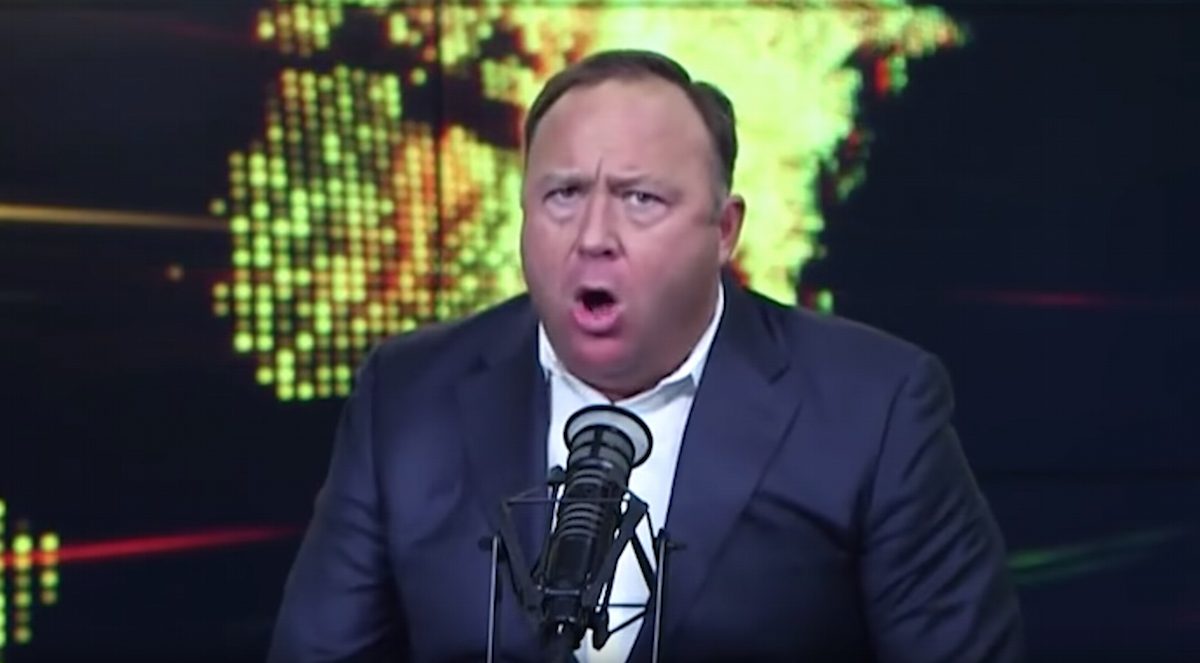 Alex Jones, purveyor of conspiracy theories and manly vitamins alike, and his website, InfoWars, is getting sued by cartoonist Matt Furie, the guy behind alt-right mascot Pepe the Frog.
Furie, who never intended for his animated amphibian to become synonymous with President Donald Trump and the most ravenous members of his fanbase, is basing his lawsuit on a #MAGA poster Jones has been selling, which features Pepe standing next to such luminaries as Milo Yiannopoulous and Roger Stone.
The poster sold for $30 a pop, which seems like fairly solid grounds for a copyright infringement suit. Since the lawsuit dropped, the poster has been removed from the site, though not before InfoWars squeezed the wallets of their fanbase one last time, keeping it up for a bit with a note that read that they would soon be "forced to take it down forever."
Furie is seeking monetary damages, with the lawsuit stating that he "did not authorize the use of the Pepe image or character in this poster, and does not approve of the association of Pepe with Alex Jones or any of the other figures shown in this poster, or with the 'Make America Great Again' (MAGA) slogan."
Jones, as expected, has called the entire lawsuit bunk, in a statement given to The Associated Press. 
"My listeners understand this is all frivolous," Jones said. "We don't have any choice but to fight back, and the law is on our side."
In an attempt to end the alt-right's iron grip on his creation, Furie actually killed off Pepe the Frog in May of last year. Meanwhile, Jones sells tubes of toothpaste on his website for $15, but if you act now, you can get one for $12.
[image via screenshot]
—
Follow Lawrence Bonk (@sidescrollers) on Twitter
Have a tip we should know? tips@mediaite.com