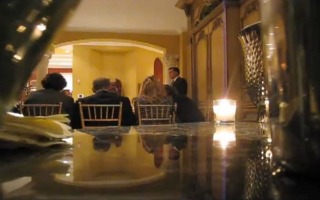 Mitt Romney's highly-publicized remarks about the 47 percent of Americans who pay nothing in income taxes, caught on tape at a closed-door fundraiser and released publicly last month, are credited with having a negative impact on the GOP nominee's standing in head-to-head polls against President Barack Obama. Most Americans reacted negatively to Romney's remarks, but a broad plurality also believed that they received far more coverage in the media than they deserved.

RELATED: David Frum Savages Mitt Romney Over His Comments About The 47 Percent
According to a Pew Center survey, 49 percent said that they thought Romney's comments received more coverage in the media than they merited. 28 percent said that they received just the right amount of coverage and 13 percent said that Romney's comments did not get the focus they deserved.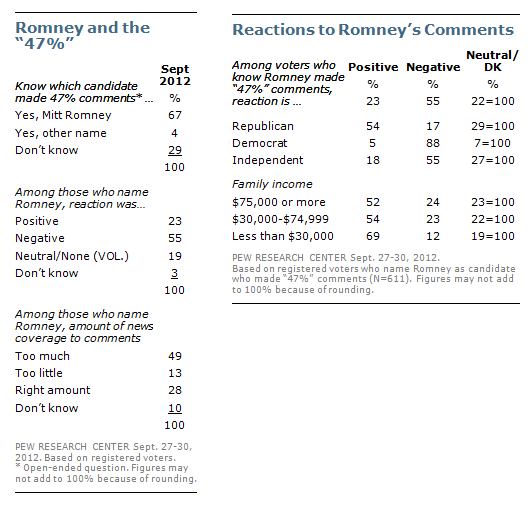 The amount of coverage those remarks received is evident in the high rate of individuals who correctly identified Mitt Romney as the source of the remarks about the 47 percent. 67 percent. More than two thirds of respondents correctly identified Romney as the individual behind those comments. Only 4 percent attributed those remarks to another source.
55 percent of those polled viewed those remarks unfavorably compared to 23 percent who viewed them in a positive light.
72 percent of independents knew that Romney was the person who made those remarks, higher than Republicans and Democrats (65 percent each). While Republicans and Democrats were split on whether they viewed Romney's remarks either positively or negatively, a vast majority — 55 percent — of independents said they viewed Romney's comments negatively.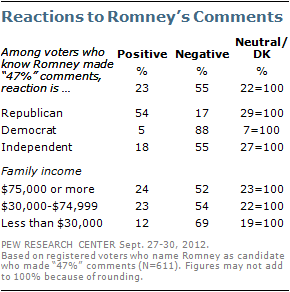 Read the full survey results here
> >Follow Noah Rothman (@Noah_C_Rothman) on Twitter
Have a tip we should know? tips@mediaite.com