Poll: Nearly Two-Thirds of Americans Want a Special Prosecutor to Investigate Russia/Trump Ties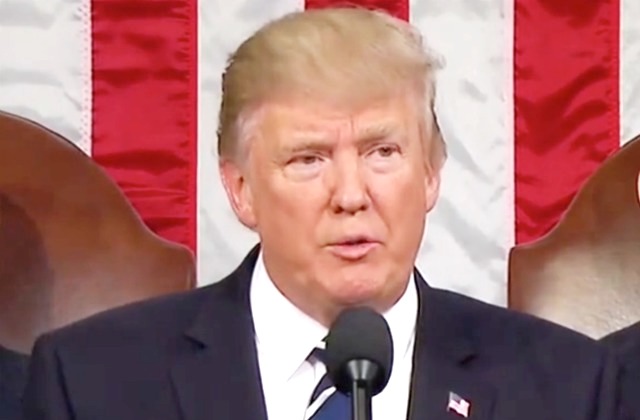 In the wake of Attorney General Jeff Sessions recusing himself from any investigations into President Donald Trump's campaign following reports that he spoke with the Russian ambassador during the campaign, a new CNN/ORC poll finds a vast majority of Americans would like a special prosecutor to handle an investigation into alleged Russia/Trump ties.
According to the survey results, 65% of Americans would prefer to see a special prosecutor to look into the possible contacts between Trump campaign aides and Russian government officials. Meanwhile, only 32% feel Congress can handle the investigation.
While there are partisan divides in the results, a large portion of Republicans — 43% — would like for a special prosecutor to be assigned. 82% of Democrats and 67% of independents also are calling for a special prosecutor over Congress.
As far as worries over the reports of contacts between Russia and the Trump campaign, 55% state that are at least somewhat concerned. Of course, this falls along party lines, with 71% of Democrats responding that they are "very concerned" compared to 54% of Republicans who have no concerns at all.
70% of respondents now feel that it is at least somewhat likely that the intelligence community's assessment that Russia attempted to influence the election is correct. This is down from the 75% who felt the same way in January as it appears the results have now become more polarized, with 53% of Republicans saying it is "not too likely" or "not at all likely" compared to 75% of Democrats who state it is "extremely likely" or "very likely."
In terms of the president's job approval rating, he is still underwater with American adults. 52% disapprove of the job he's done compared to 45% who approve. This is virtually unchanged from last month's poll and reveals that Trump didn't get much of a boost from his well-received speech last week.
[image via screengrab]
—
Follow Justin Baragona on Twitter: @justinbaragona
Have a tip we should know? tips@mediaite.com