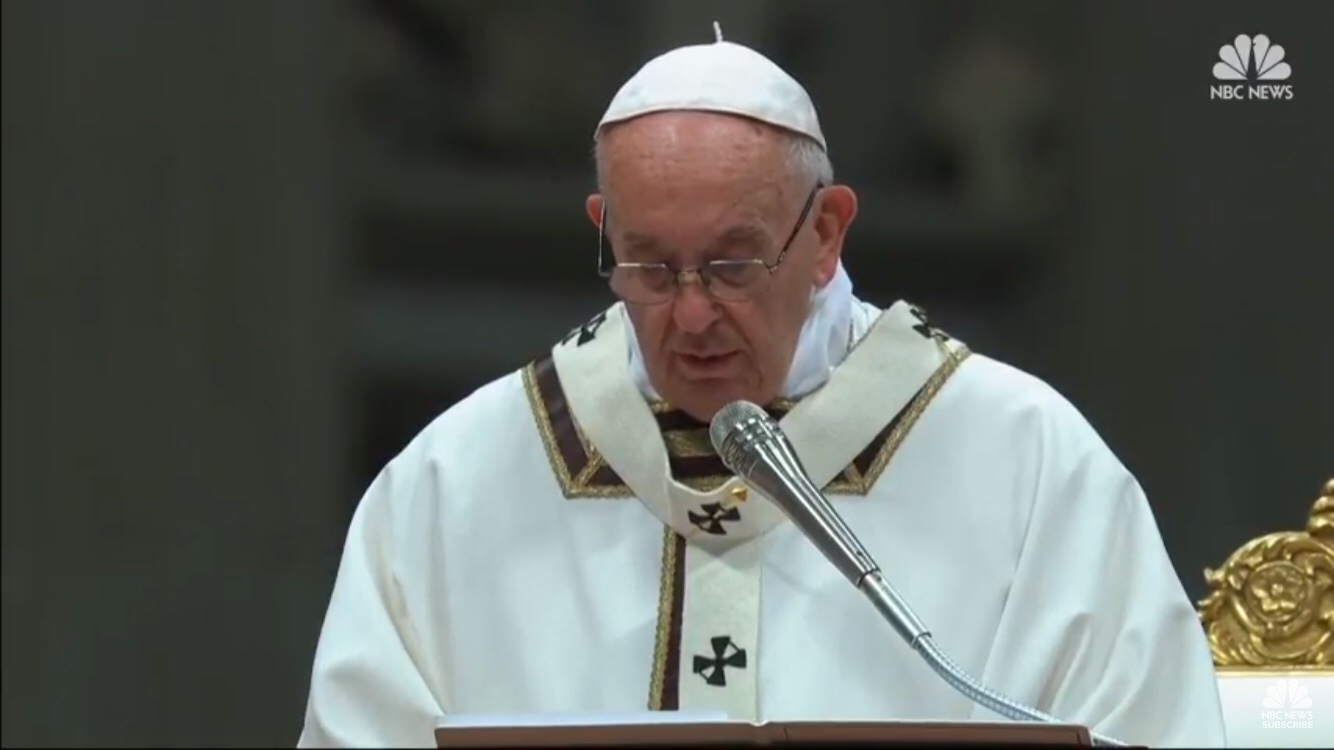 Pope Francis of Argentina, who is known for his politically focused messages, urged fellow Christians to respect and welcome immigrants during Christmas Eve mass, per Reuters.
While speaking at St. Peter's Basilica, His Holiness spoke to a crowd of 10,000 and said the following:
"So many other footsteps are hidden in the footsteps of Joseph and Mary. We see the tracks of entire families forced to set out in our own day. We see the tracks of millions of persons who do not choose to go away, but driven from their land, leave behind their dear ones… This is the joy that we tonight are called to share, to celebrate and to proclaim. The joy with which God, in his infinite mercy, has embraced us pagans, sinners and foreigners, and demands that we do the same."
Additionally, the 81-year-old pope urged believers to love those who live on "the edges of society" — just as the shepards who met Jesus did. "Everything about them generated mistrust. They were men and women to be kept at a distance, to be feared," said Pope Francis.
While security was reportedly heightened — presumably due to the increase of notable terror attacks in Europe — no incidents of violence or threats have been reported.
Pope Francis has made headlines throughout his tenure in the Vatican as he often seems to make political statements directly against popular right-wing talking points on immigration and other issues. He even vocally opposed President Donald Trump's proposed wall between the US and Mexico border.
[image via screengrab]
Have a tip we should know? tips@mediaite.com