Rep. Max Rose Calls Out Republican Double Standard: 'Can't be Chickensh*t' With Anti-Semitism
Congressman Max Rose (D-NY) says its time for the country to move on from Congresswoman Ilhan Omar (D-MN) after her recent, controversial comments about pro-Israel lobbying firms.
In the last few days, Omar has been accused of anti-Semitism over a series of comments where she suggested that GOP support for Israel is reciprocal for the financial backing they receive from AIPAC and similar agencies. Omar offered an apologetic statement on Monday after facing bipartisan condemnation, though her new statement indicates that she stands by her criticisms of AIPAC.
Rose, who is a Jewish-American and was among the Democrats critical of Omar's comments, said he accepts her apology when asked yesterday by reporters. He also wondered why there isn't more furor whenever conservatives suggest that Democratic megadonors like George Soros and Tom Steyer are the sinister puppet-masters for the left.
Rep. Kevin McCarthy caught similar flak when he posted a tweet suggesting rich billionaire — all of whom were Jewish — were buying the midterms elections: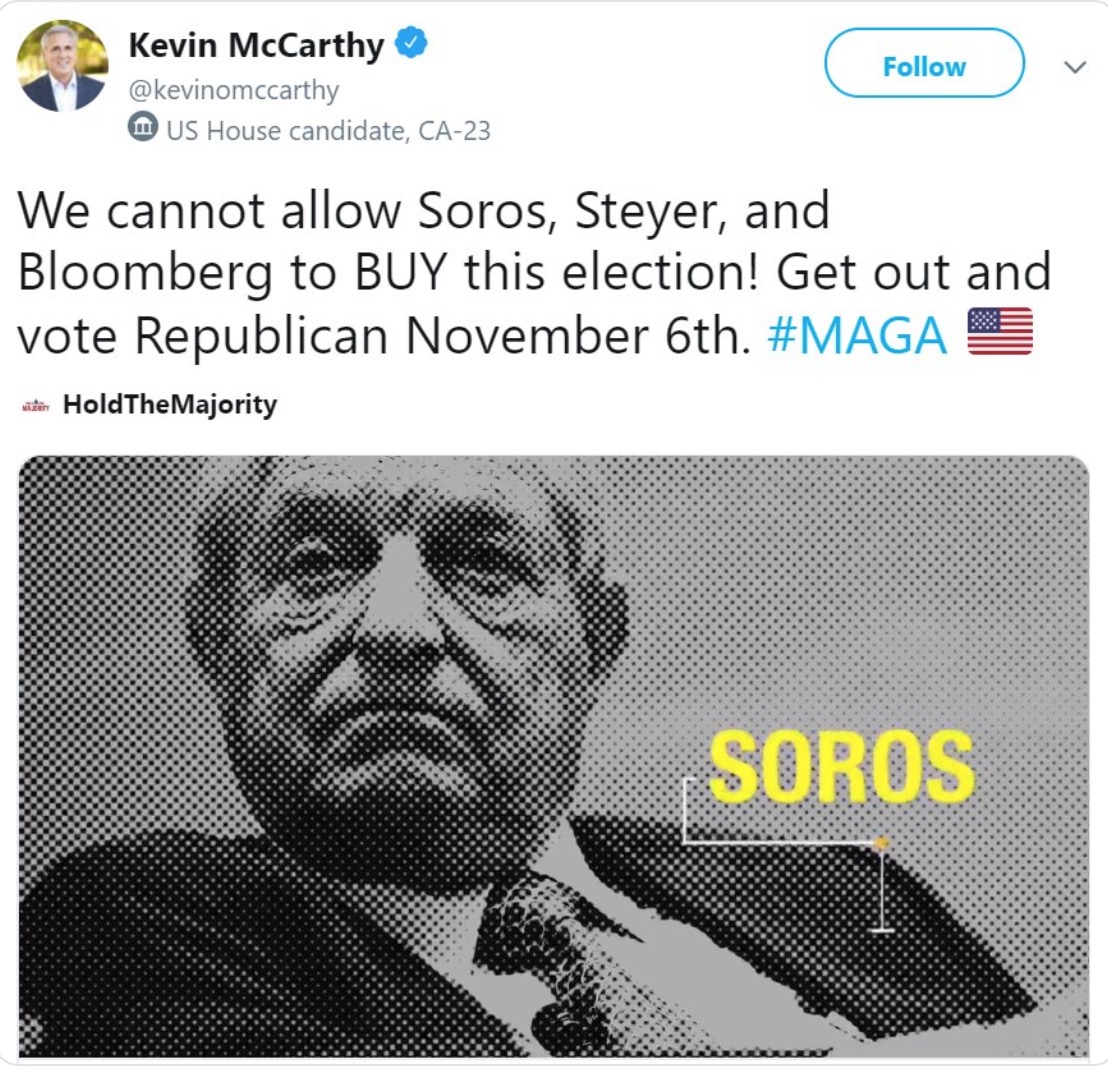 Rose called out what he saw as a difference in media reaction between McCarthy's tweets and Omar's, noting that the press was not camped out after the McCarthy tweet. He then turned to what he saw as a double standard by GOP congressional members.
"There's some hypocrisy there too," Rose said. "[The conservative] caucus can't be chickenshit in the face of anti-semitism either."
Rose went on to say that as far as Omar is concerned, "it's time to move on" as he and reporters walked along.
[H/T Bo Erickson]
Watch above, via CBS.
— —
>> Follow Ken Meyer (@KenMeyer91) on Twitter
Have a tip we should know? tips@mediaite.com