Report Condemns Limbaugh, Fox News, Conservative Media as 'Islamophobia Network'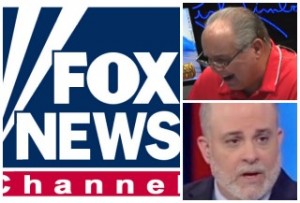 A report by the Council on American-Islamic Relations declares Fox News, Rush Limbaugh, and a number of other conservative media outlets to be part of an "Islamophobia Network."
The report, released on Thursday [PDF], chronicles a perceived rise in Islamophobia in the United States, concluding it mainly exists within right-wing media circles. And while it acknowledges that not all of the people and groups in its report "have promoting fear of Islam as their primary purpose," they allow the "Islamophobia network access to further financial resources and a wider audience."
The report contains a sizable list of groups that exist within the "Islamophobia Network." Here are some of the ones singled out:
Christian Broadcasting Network
Fox News
National Review
The Mark Levin Show
The Rush Limbaugh Show
The Savage Nation
Washington Times
Worldnet Daily
The report also calls out Republican congressman Peter King for his "anti-Muslim hearings" and Michele Bachmann's "witch hunt" against potential Muslim Brotherhood infiltration of the U.S. government, as includes a "worst list" of the most outlandish statements made about Islam from 2011-2012.
One of the people called out by name is former congressman and current Fox News contributor Allen West.
West claims that Islam is not a religon and that Muslims are a "fifth column" in America. West has asserted that Islam is "a totalitarian theocratic political ideology, it is not a religion." He also called Islam a "very vile and very vicious enemy that we have allowed to come in this country."

West works with the inner core group ACT! for America, praising its leader as "incredible."
That ACT! leader, Brigitte Gabriel, an occasional Fox News guest, is also targeted for her group's promotion of "prejudice against or hatred of Islam and Muslims and whose work regularly demonstrates Islamophobic themes."
One of CAIR's key findings was that this inner core of the Islamophobia Network "enjoyed access to at least $119,662,719 in total revenue between 2008 and 2011" in order to push their agenda. And they also conclude that on a scale of 1 to 10, with 10 being the height of anti-Muslim hostility, the United States is at 5.9.
You can read the full report here [PDF].
[h/t Daily Caller]
[photo via screengrabs]
— —
Follow Josh Feldman on Twitter: @feldmaniac
Have a tip we should know? tips@mediaite.com
Josh Feldman - Senior Editor