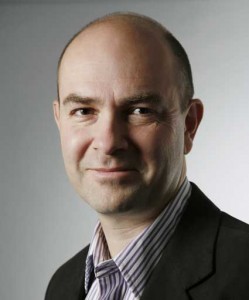 Wired editor Chris Anderson will not sit idly by while Gawker equates him with Vanity Fair's Graydon Carter. With budget cuts and layoffs hitting most titles in the Condé Nast universe, Gawker has reported that both Carter and Anderson — two of the publishing giant's marquee names — were too busy helping themselves to be present in the office on the days the guillotine fell. Carter was purportedly on a private jet to Bermuda, while the Wired editor-in-chief was "[d]elivering a no doubt gainful lecture for Hewlett Packard in Silicon Valley."
Not so fast and not true, says the bald-headed tech general Anderson, who angrily took the snark-covered bait delivered by current Valleywag editor Ryan Tate. "But at least all that time away from home and office will help bolster your independent revenue stream," Tate sniped. "Bet your ex editors wish they had created one of those! When they weren't picking up the slack for absent co-workers, that is." Anderson took to his personal Twitter to respond: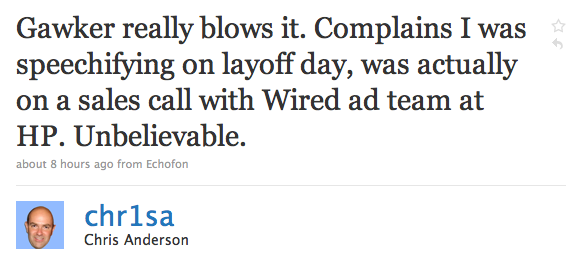 Anderson has shown restraint in media drama before, passing on Malcolm Gladwell's takedown of his latest book Free (also covered by Tate), but couldn't resist when the shots he claims are inaccurate came from Gawker, and specifically Tate, who worked for nearly a year at Business 2.0, a now-defunct magazine founded by Anderson. Could this be employee/employer bad blood playing itself out publicly? (UPDATE: Tate clarified to Mediaite that he arrived at the magazine after it was taken over by Time Inc., and if Anderson was still involved, he "certainly" doesn't remember him.)
Gawker issued an update to their item, writing: "Anderson tweets he wasn't in the office on firing day with his shell-shocked staff because he was on a 'sales call' for Wired at HP. More sales calls are a good thing — on different days." But that wasn't enough: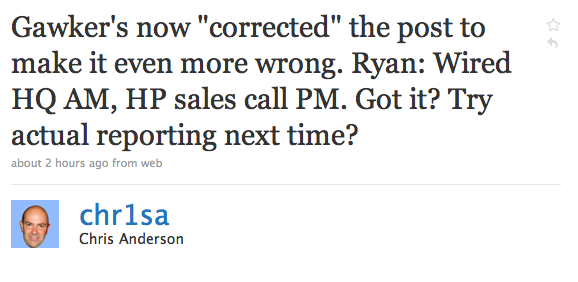 Then, it was Gawker's managing editor Gabriel Snyder eager to egg on Anderson: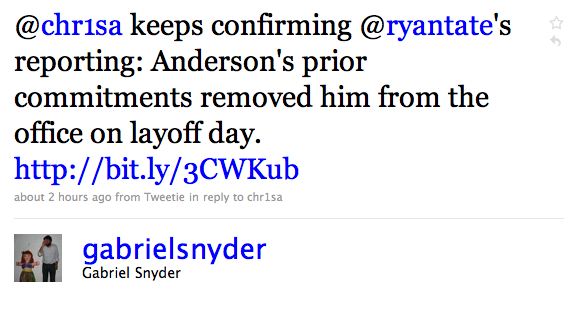 And Anderson shot back: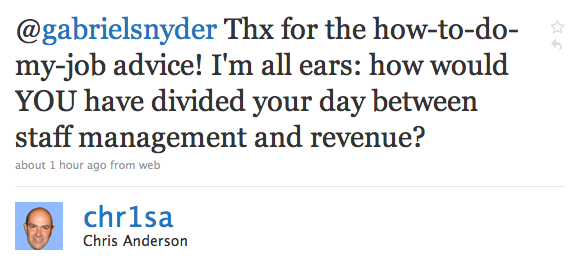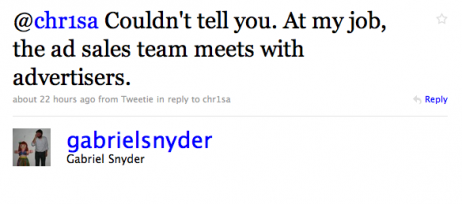 Certainly, a Twitter battle for the ages, not to mention Gawker's bread and butter. Let's hope Anderson realizes soon that no matter how inaccurate the reporting, he's the one who looks like a punk as he continues to validate Gawker's underdog, men-of-the-people status — something they outgrew long ago.
But as long as The Man keeps fighting back, all the while banking on speeches and avoiding layoffs, Gawker appears to be the scrappy one worth rooting for.
Have a tip we should know? tips@mediaite.com