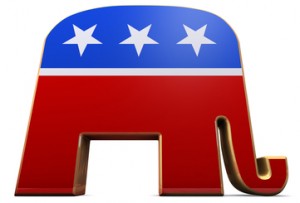 Republicans are fuming at MSNBC tweeting out a derogatory message last night about the right wing "hating" a cute Cheerios ad featuring a biracial family, and now RNC Chairman Reince Priebus is openly calling for a Republican boycott of the network until network head Phil Griffin apologizes.
In a memo posted on the official Republican party website, Priebus attacks the tweet as the latest example of comments from MSNBC "that belittle and demean Americans" with a conservative philosophy, and says until Griffin takes action and apologizes publicly, no Republican official or elected representative should grace the network with their presence.
This morning I left a message with MSNBC President Phil Griffin to express my displeasure. I have sent him a letter demanding that he personally, as president of the network, take responsibility and apologize for the disgusting tweet. Until he takes internal corrective action and personally apologizes—not just to the RNC but to all right-of-center Americans—I'm banning all RNC staff from appearing on, associating with, or booking any RNC surrogates on MSNBC.

As an elected official, strategist, or surrogate, I'm asking for you to agree to the same.
Priebus takes shots at recent comments made by current and ex-MSNBC personalities from Alec Baldwin and Martin Bashir to Melissa Harris-Perry and Alex Wagner, saying it all adds up to "toxic programming" coming from the liberal network.
Michael Steele, the head of the RNC before Priebus, is currently a political analyst for MSNBC.
This is the offending tweet that set off the controversy:

Several hours later, after an Internet outcry from conservative bi-racial families, MSNBC deleted that tweet and sent out two others apologizing for the "offensive line." Richard Wolffe, the executive editor of MSNBC.com, also tweeted out an apologetic message, saying the offending tweet was "not who we are at MSNBC."
[photo via Shutterstock]
— —
Follow Josh Feldman on Twitter: @feldmaniac
Have a tip we should know? tips@mediaite.com
Josh Feldman - Senior Editor